⭐⭐⭐⭐⭐ - "She stopped licking her paws! She loves the flavour." - Christie, verified herbal treats customer
𝟵𝟬 𝗵𝗲𝗿𝗯𝗮𝗹 𝘁𝗿𝗲𝗮𝘁𝘀 𝗳𝗼𝗿 𝘆𝗼𝘂𝗿 𝗱𝗼𝗴'𝘀 𝗶𝘁𝗰𝗵𝗶𝗻𝗴, 𝗰𝗵𝗲𝘄𝗶𝗻𝗴, 𝗹𝗶𝗰𝗸𝗶𝗻𝗴, 𝗮𝗻𝗱 𝘀𝗸𝗶𝗻 𝗶𝗿𝗿𝗶𝘁𝗮𝘁𝗶𝗼𝗻.
Help your dog live carefree with nourished skin. Our vet-approved treats are scientifically formulated to help soothe itching, nourish their coat, and support them inside and out. Tub contains 90 treats.
Regular price
or 6 weekly £3.33 payments with
FREE delivery
Unit price
per
Sale
Sold out
Return policy: full refund if you don't love the results.
Share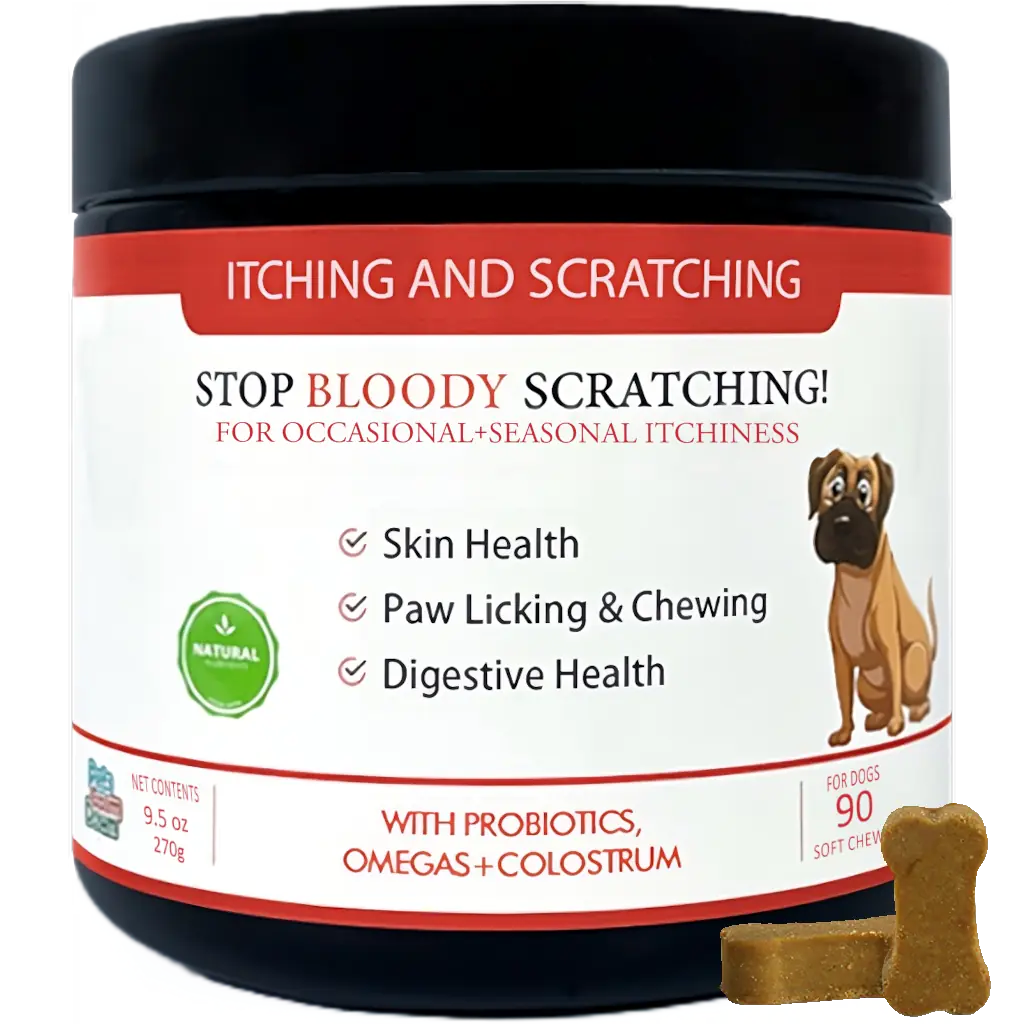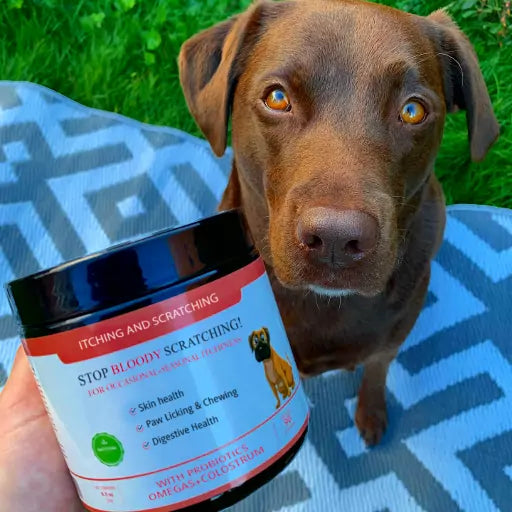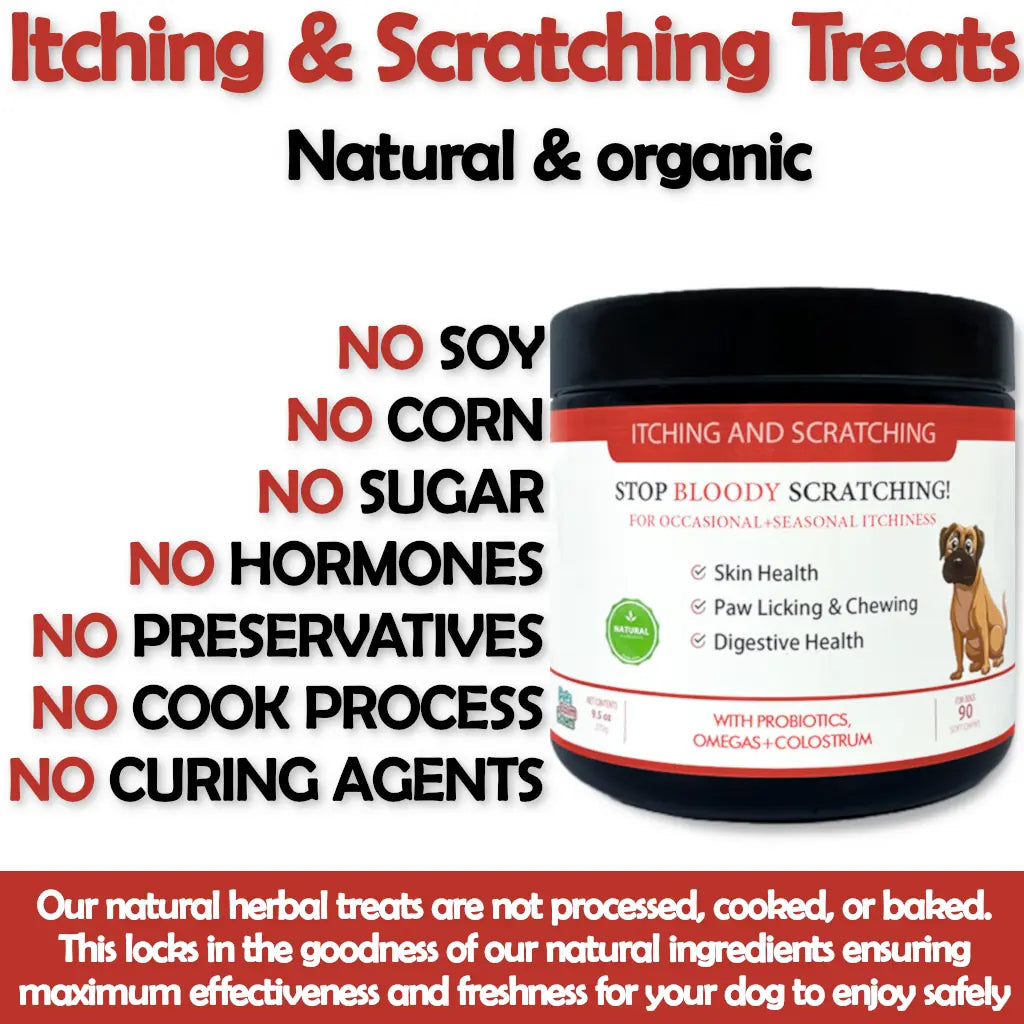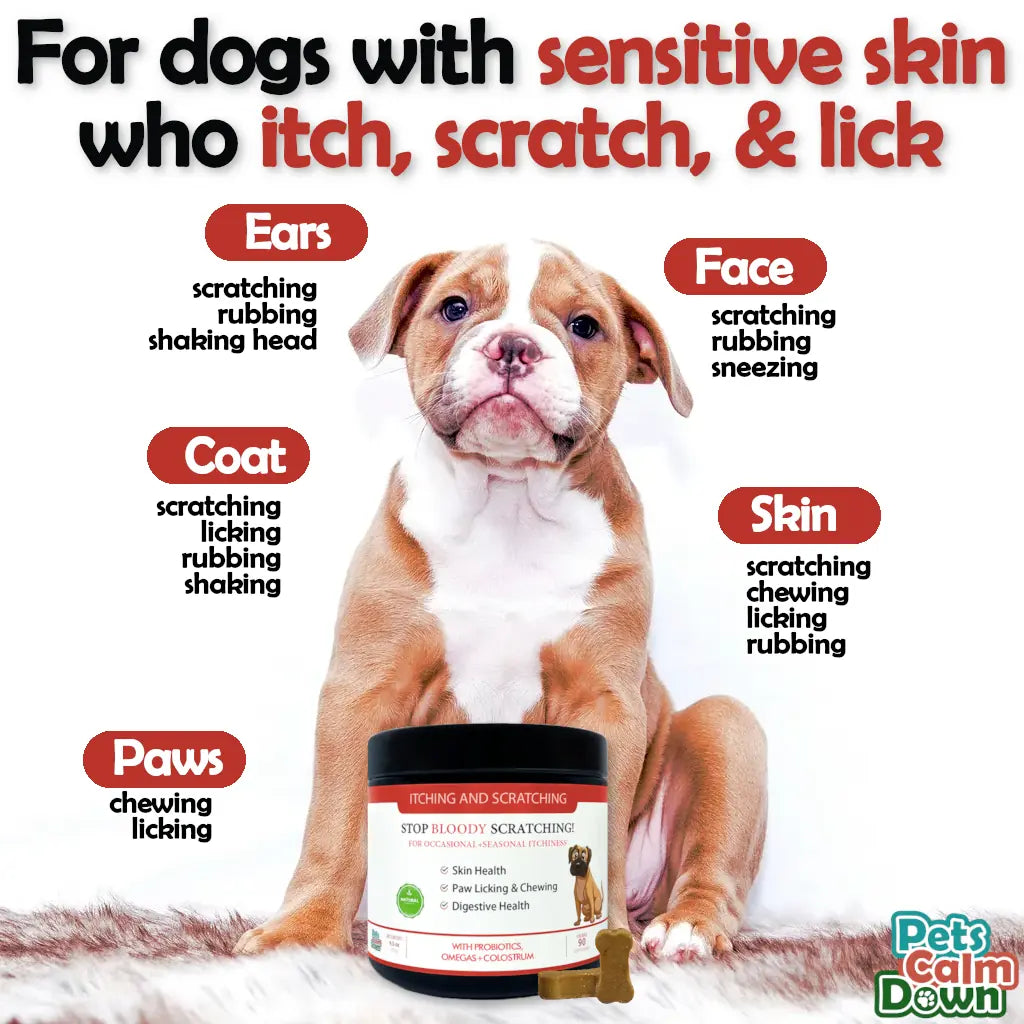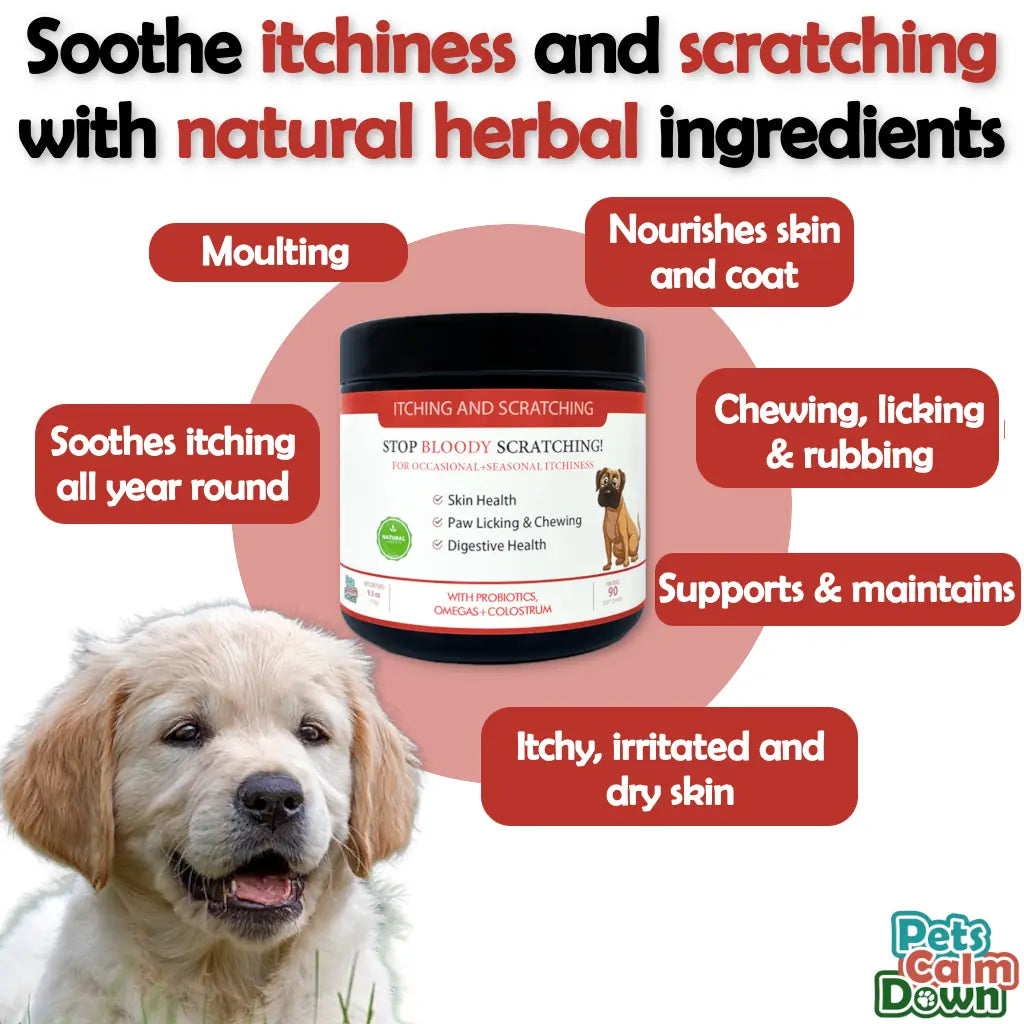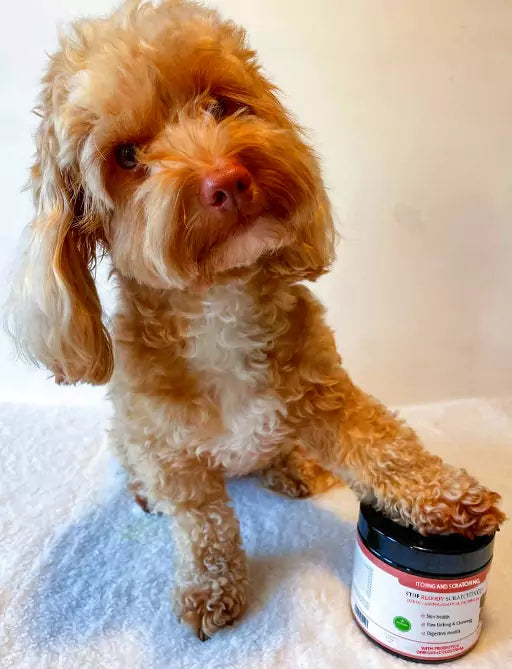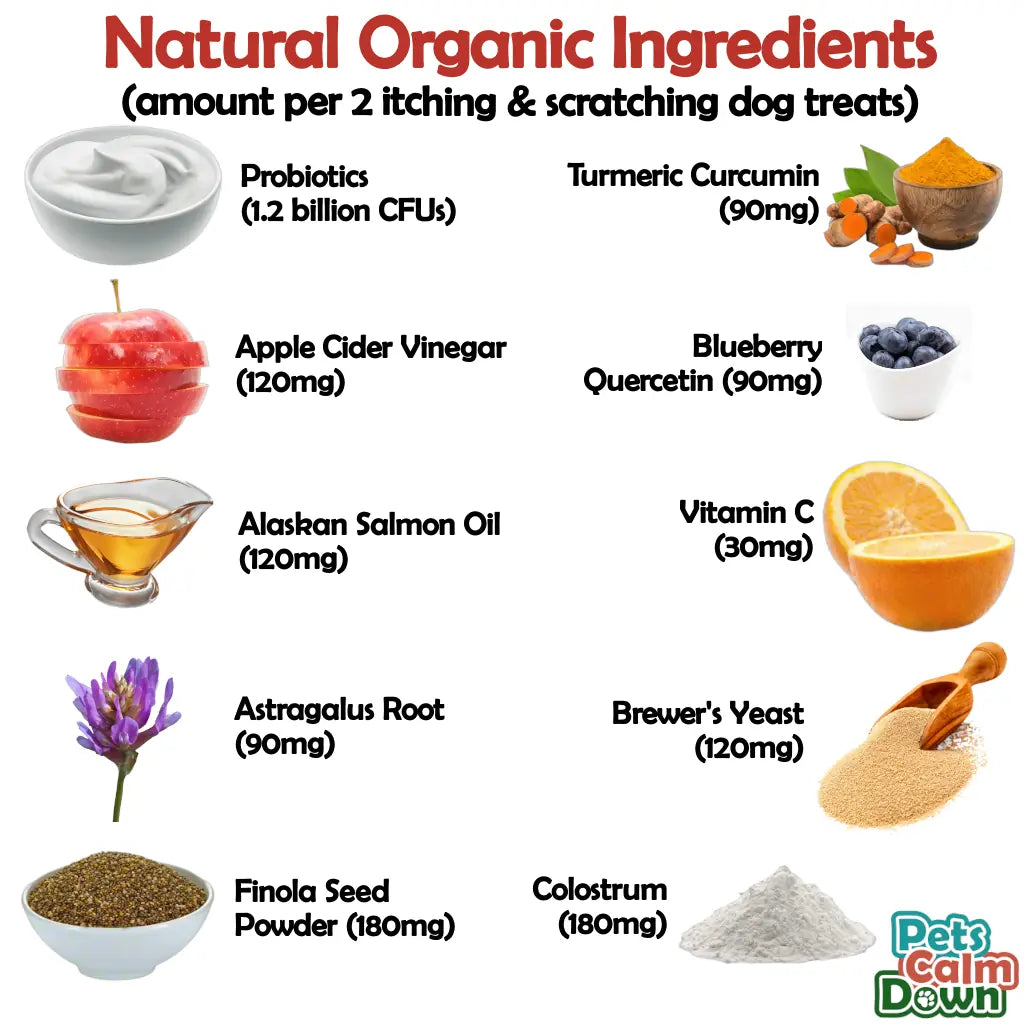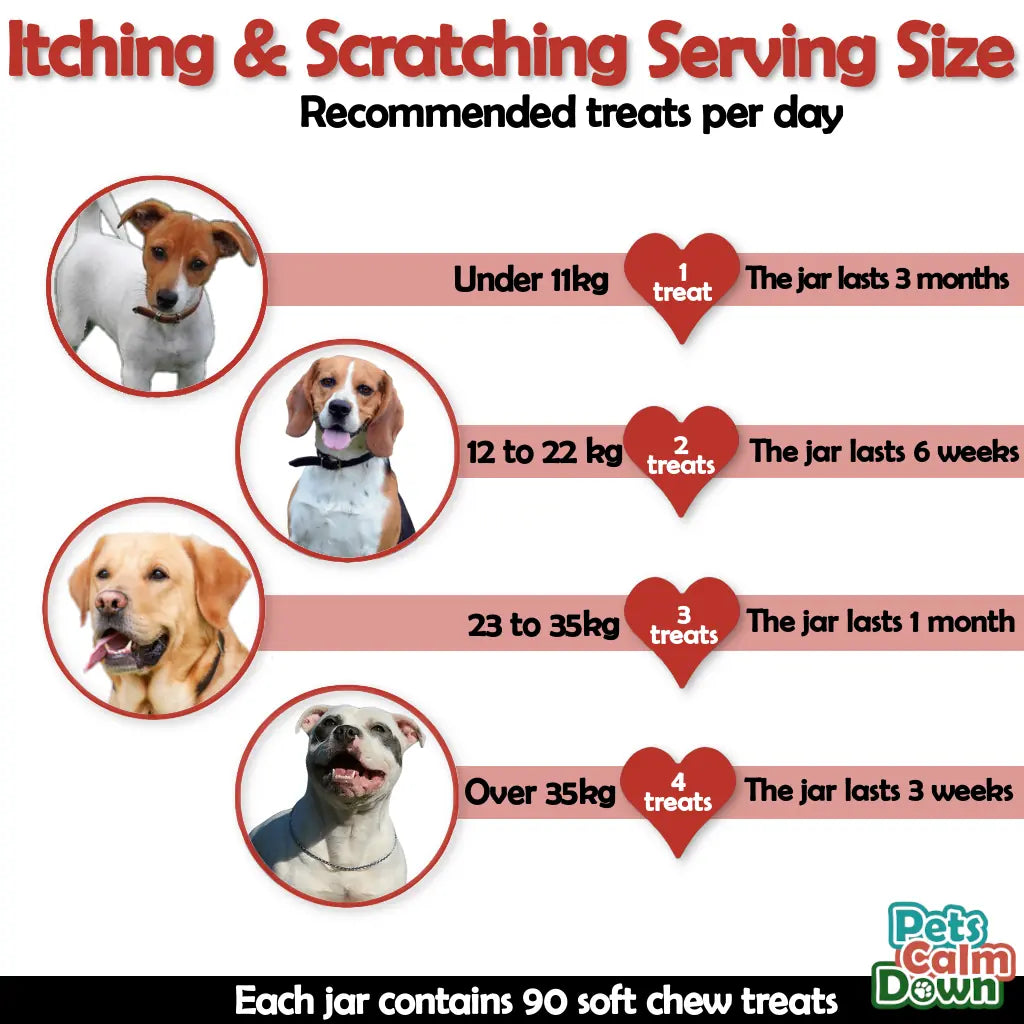 How our natural organic treats help your dog:
Ears
Coat
Face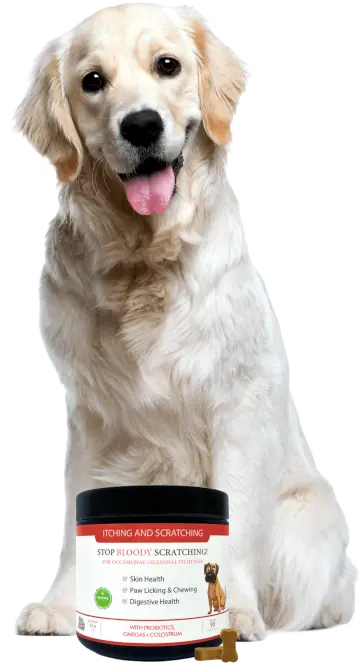 Paws
Skin
Inside & Out
100% money back guarantee
tab--ingredients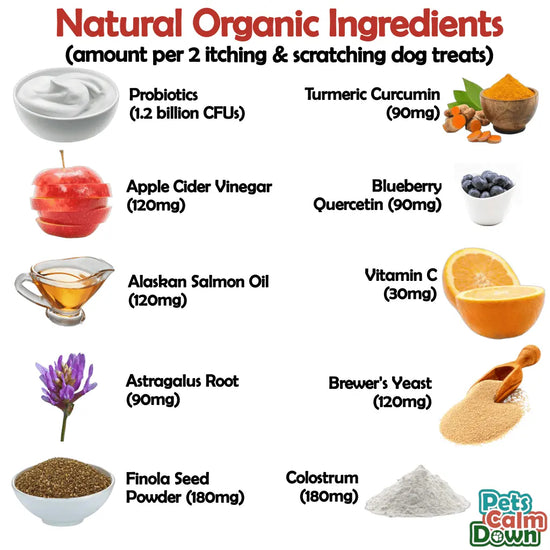 Our treats contain natural herbal active ingredients that helps with itchiness and  digestion. Below are our active ingredients and how they help your dog.
Finola Seed Powder

Organic fibre that aids digestion.

Probiotics

Helps the natural balance in your dog's gut. Like yakult for your dog.

Brewer's yeast

Special probiotic yeast from grapes which aids bowel movements.

Mushroom blend

A natural blend for overall health.

Colostrum

Natural soothing ingredient. Calms your dog and has anti-anxiety properties.

 

Astragalus root

Natural root containing a range of beneficial compounds

Turmeric Curcumin

Natural plant extract that helps the body regulate.


Vitamin C

Supports overall skin health.

Blueberry quercetin

A natural berry extract packed with fibre

Apple Cider Vinegar

Helps skin health and keeps the heart healthy by lowering cholesterol.

Salmon oil

Great flavour your dog will love and full of good Omega 3.
Inactive ingredients:
Pumpkin, Sweet Potato Powder, Garbanzo Flour, Baker's Yeast, Flaxseed Oil, Evening primrose oil, Powdered cellulose, Coconut Glycerin, Rosemary Extract, Mixed Tocopherols, Sorbic Acid.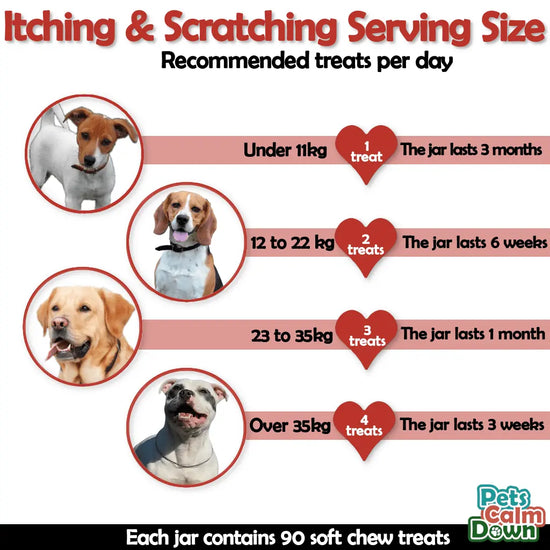 Our happy customers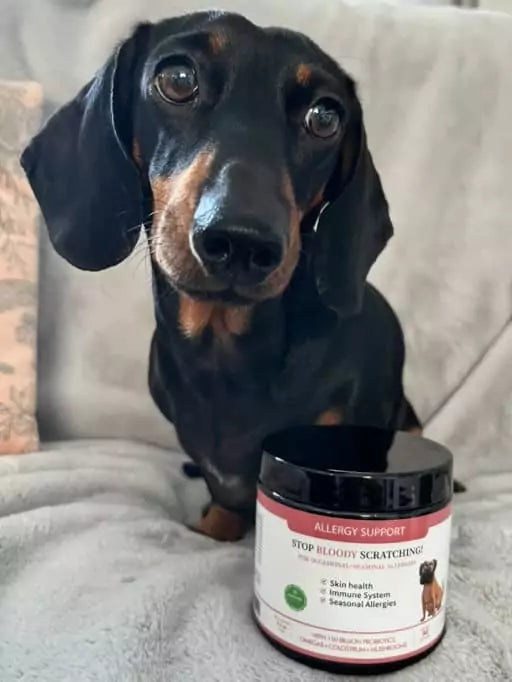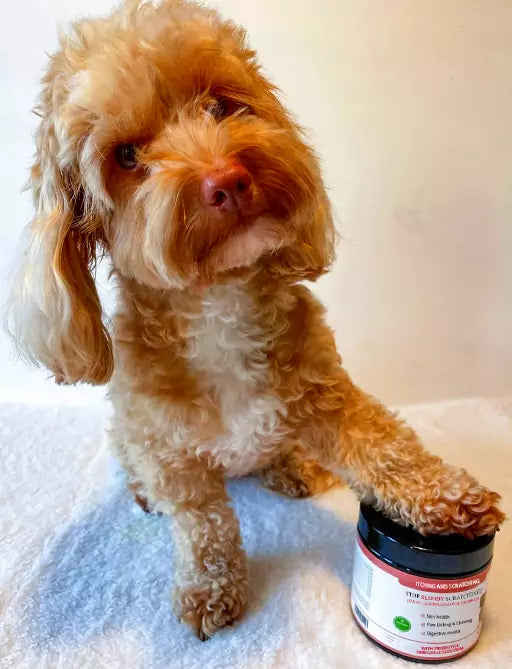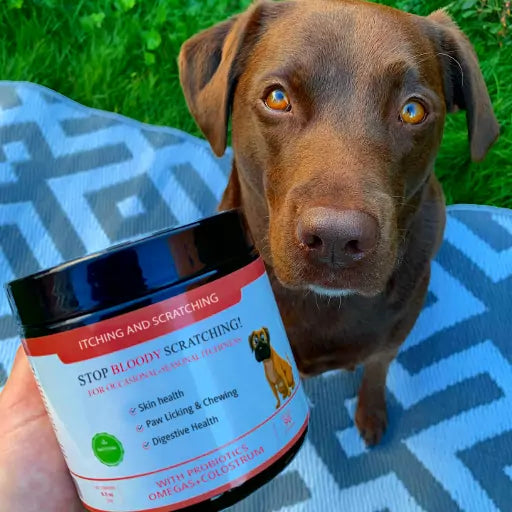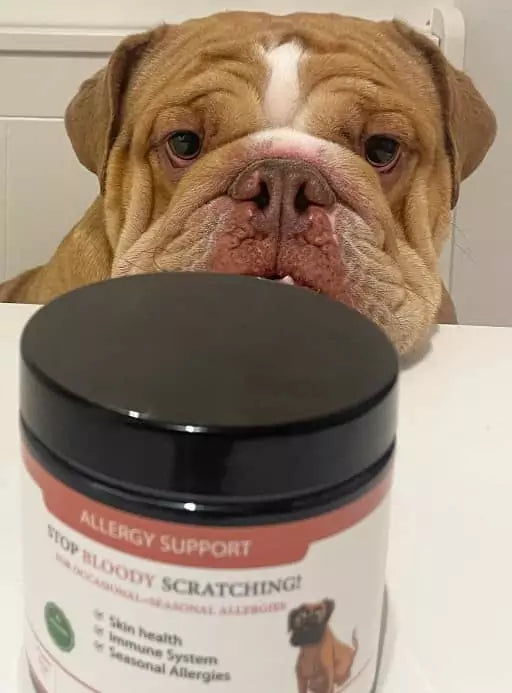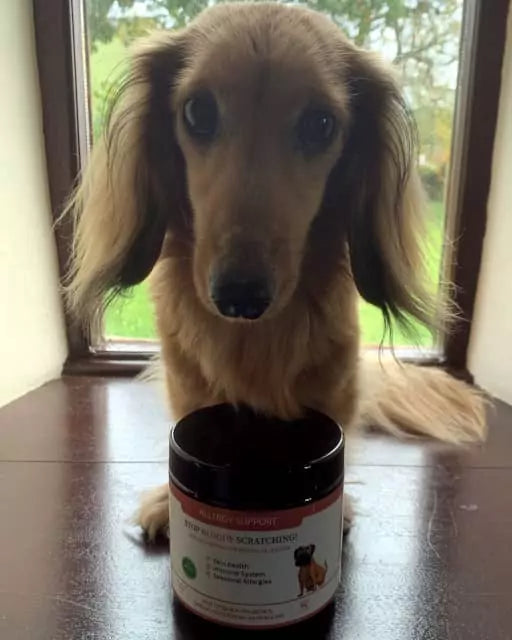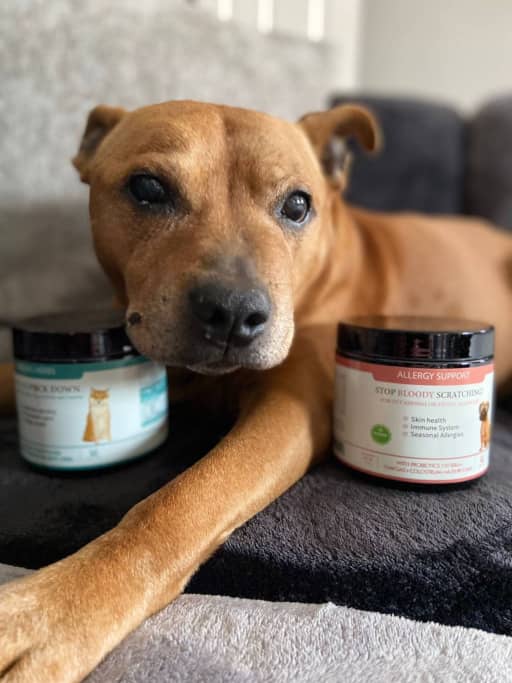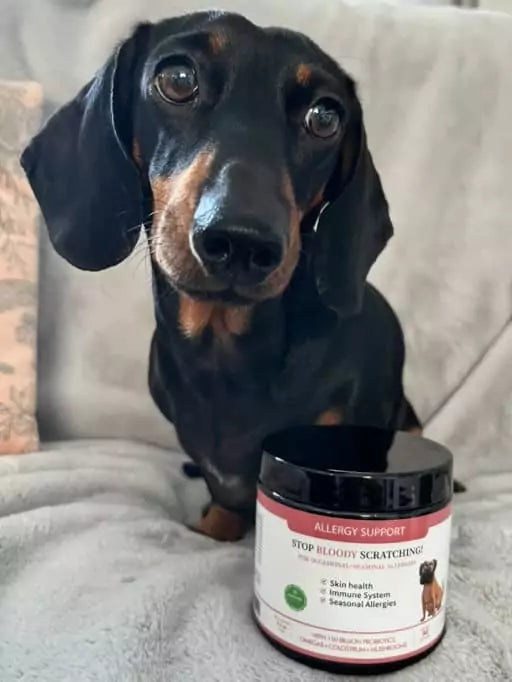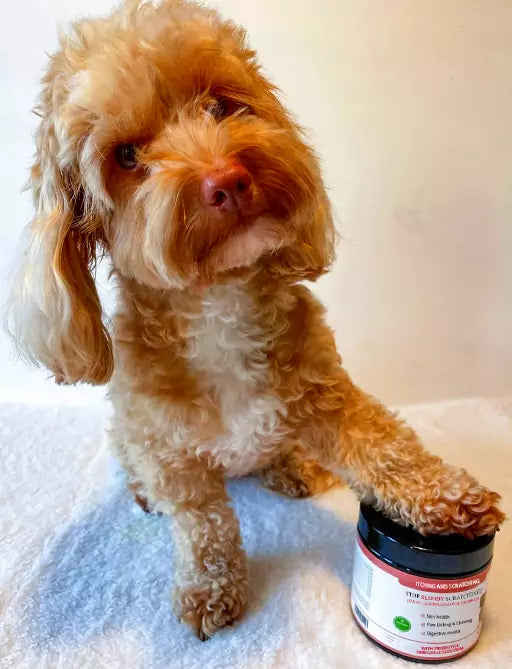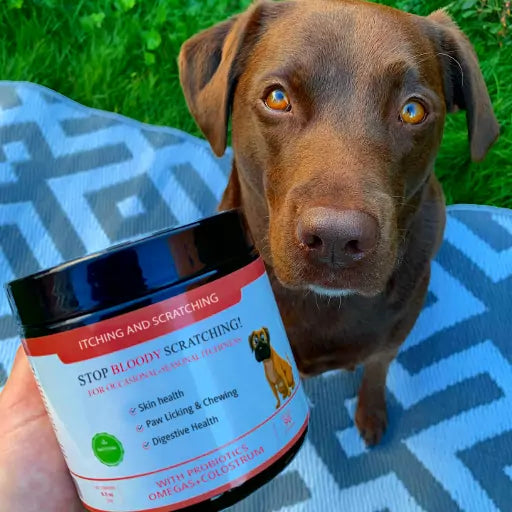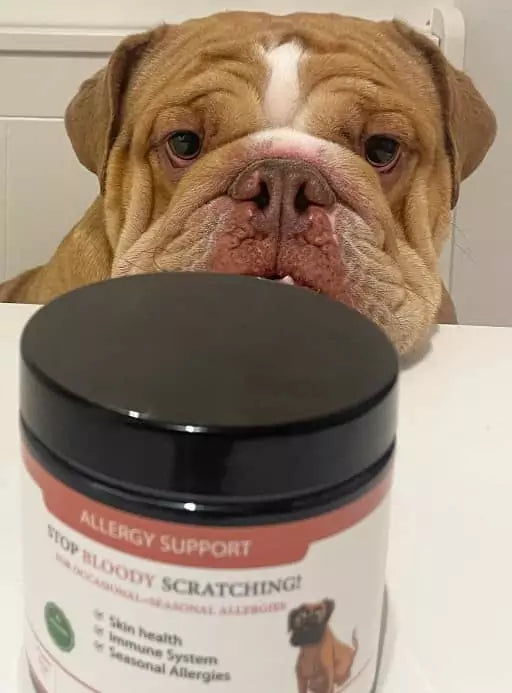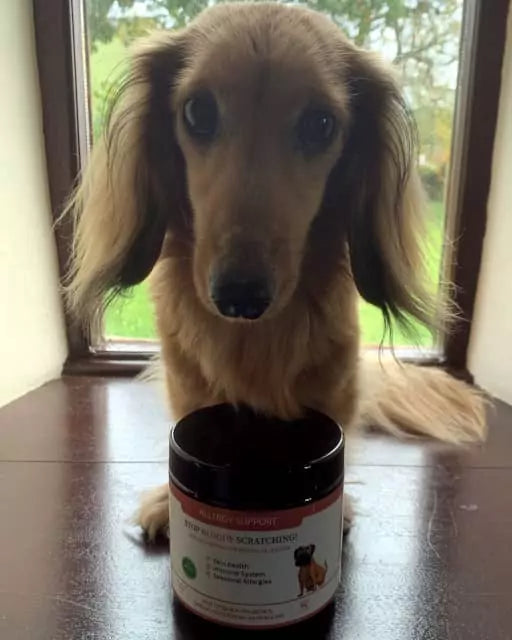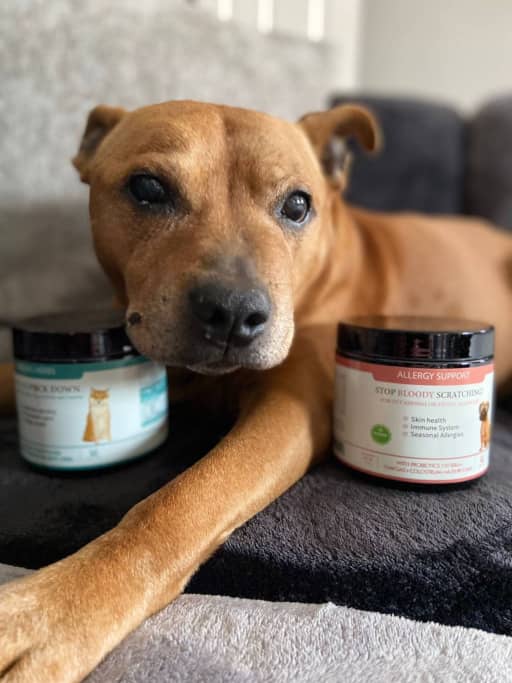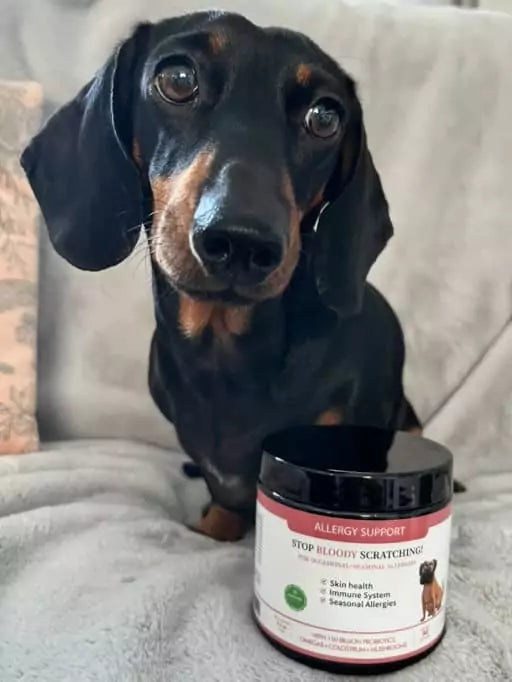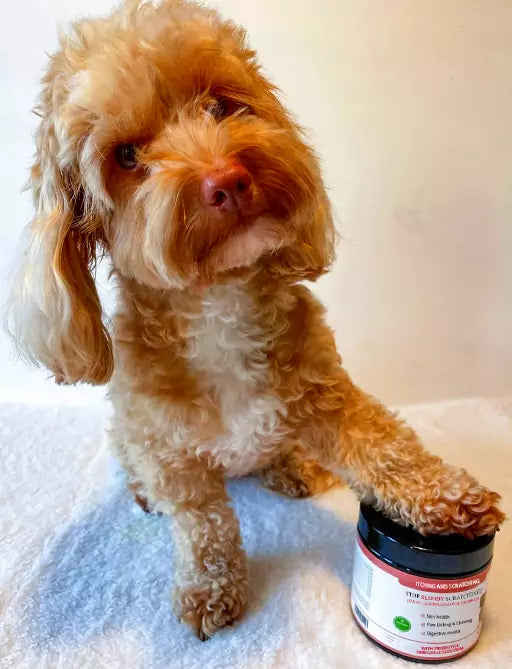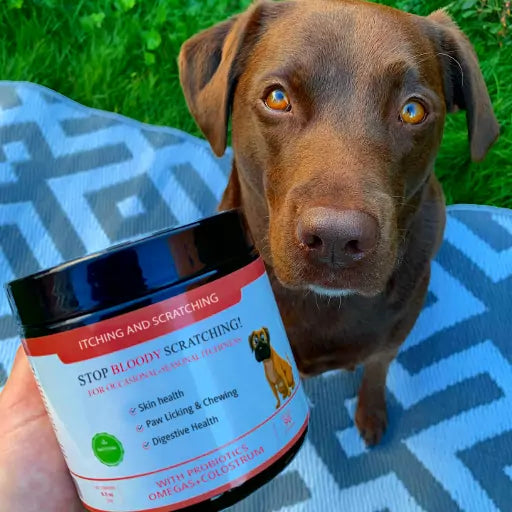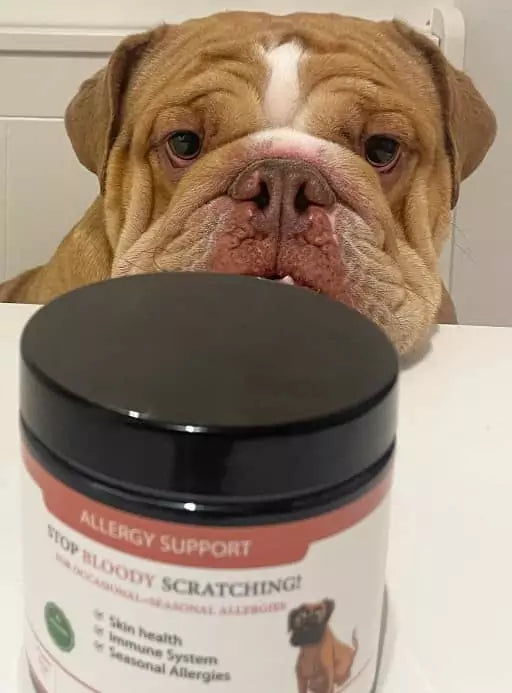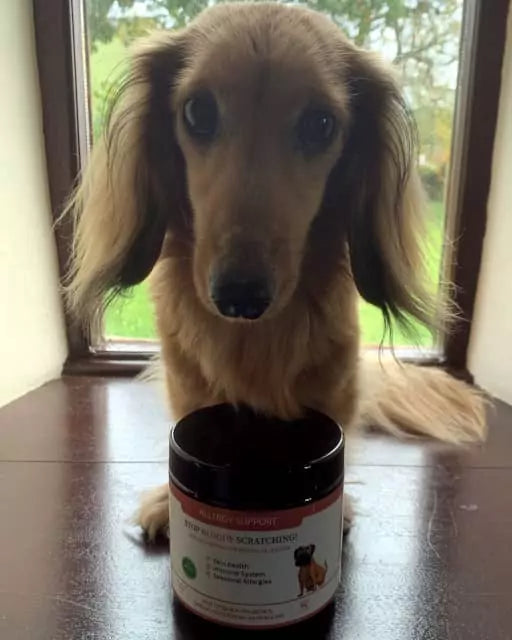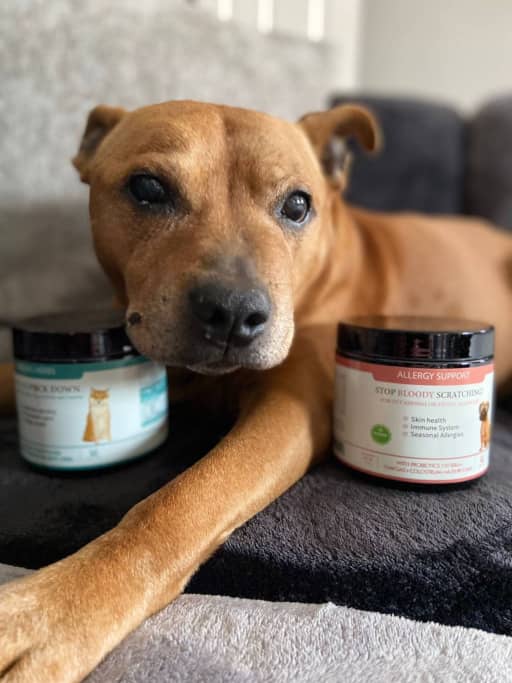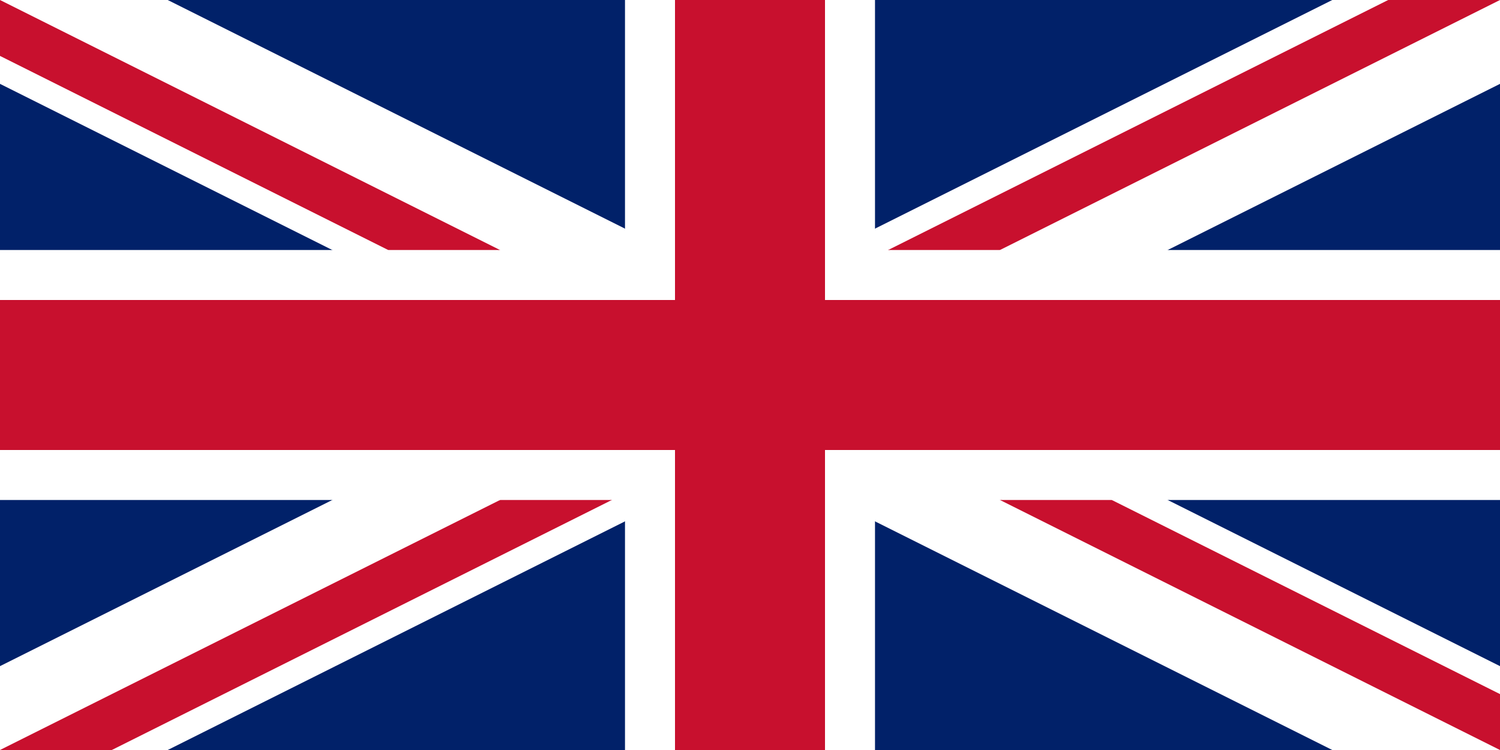 Fantastic customer service
We're a British family business in rural Lincolnshire and Nottinghamshire. We're here to help every step of the way.
Call us on 01777 802555 to chat or email us
Most questions are answered in minutes
Full refund if you don't love the results
Choosing a selection results in a full page refresh.