⭐⭐⭐⭐⭐ "Wow, I'm impressed. These arrived yesterday and after 12 hours our home is a lot calmer. Our Welsh Collie has been stressing after we brought a pup home. Two chews later she has chilled out and is now allowing the pup to play. Thanks." - Janette E
𝗖𝗮𝗹𝗺 𝘆𝗼𝘂𝗿 𝗱𝗼𝗴 𝗱𝗼𝘄𝗻 𝘄𝗶𝘁𝗵𝗶𝗻 𝟯𝟬 𝗱𝗮𝘆𝘀 𝘄𝗶𝘁𝗵 𝗻𝗮𝘁𝘂𝗿𝗮𝗹 𝗵𝗲𝗿𝗯𝗮𝗹 𝘁𝗿𝗲𝗮𝘁𝘀
Help your dog live a calm, relaxed and peaceful life. Our vet-approved treats are scientifically formulated to help your dog relax, reduce excitability, barking, anxiety, and fear.
Regular price
or 6 weekly £3.33 payments with
FREE delivery
Unit price
per
Sale
Sold out
Return policy: full refund if you don't love the results.
Share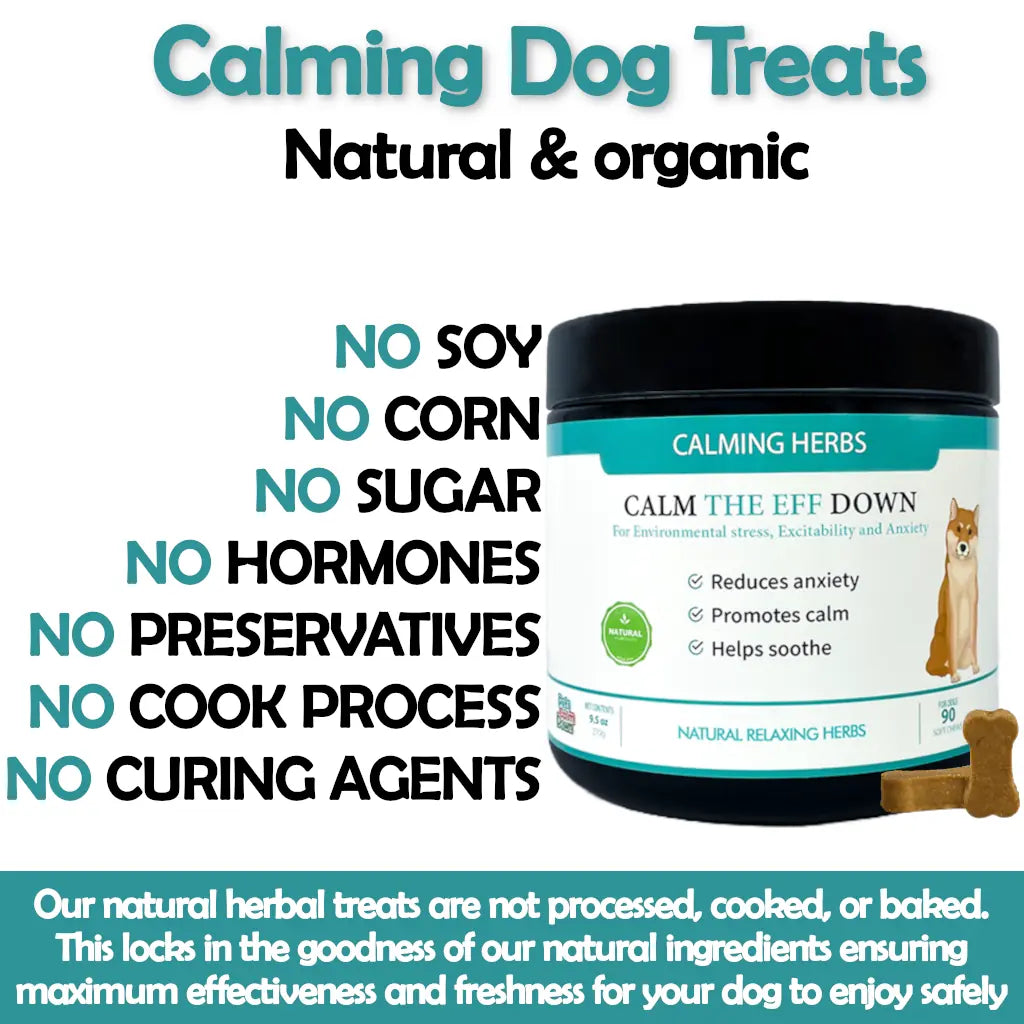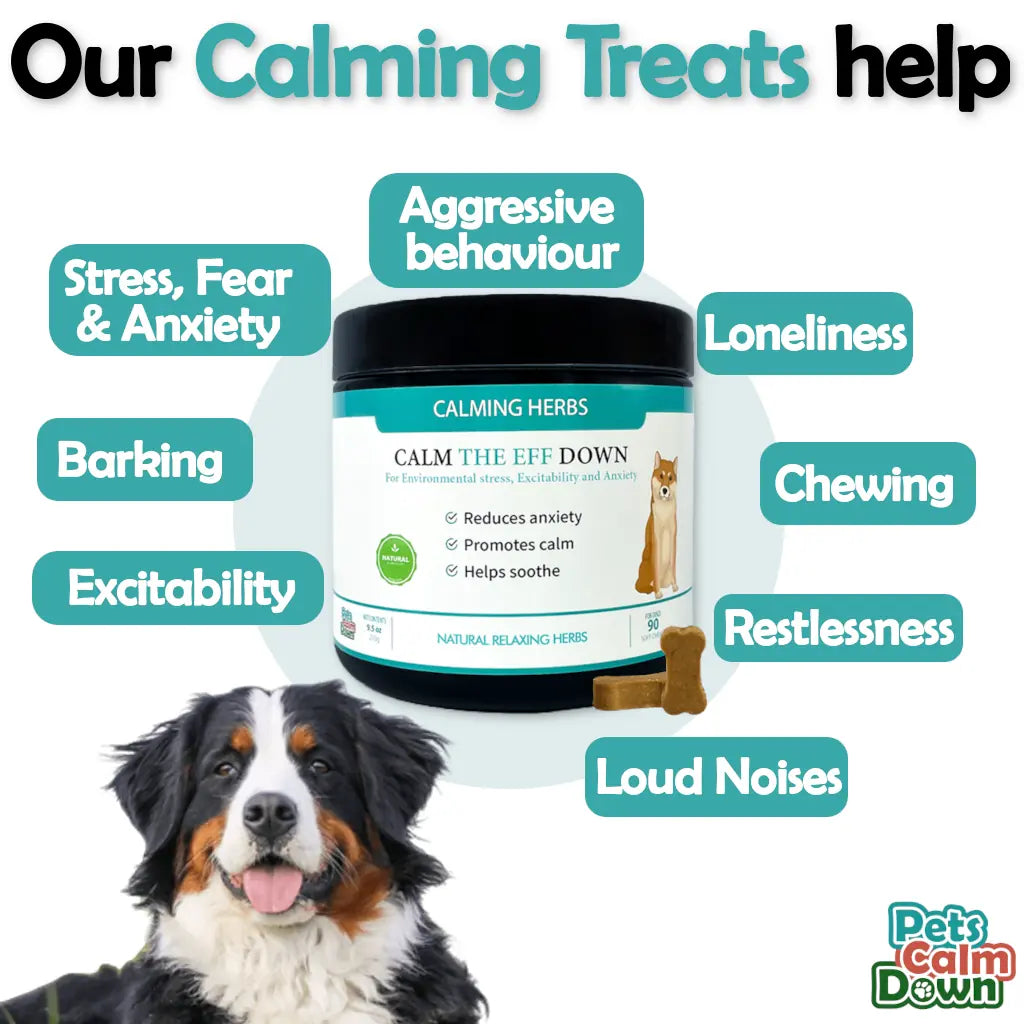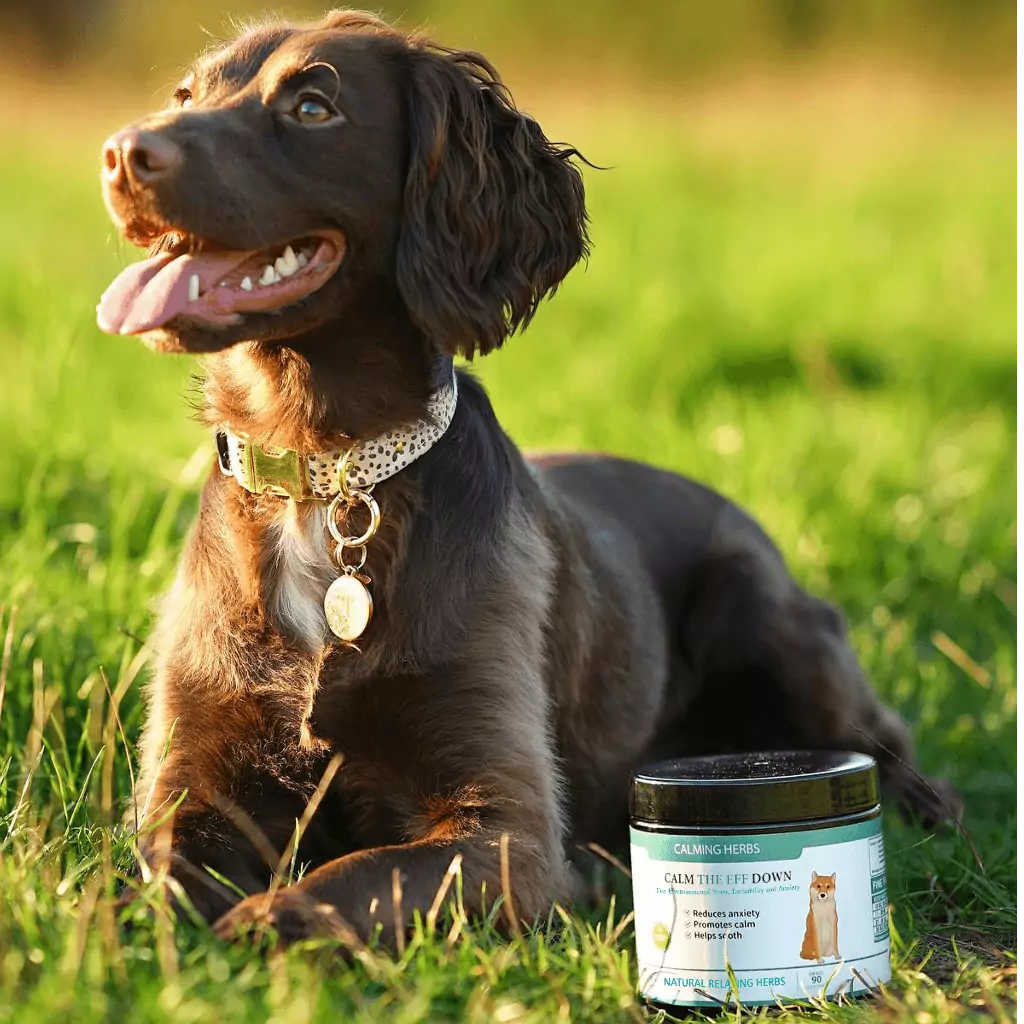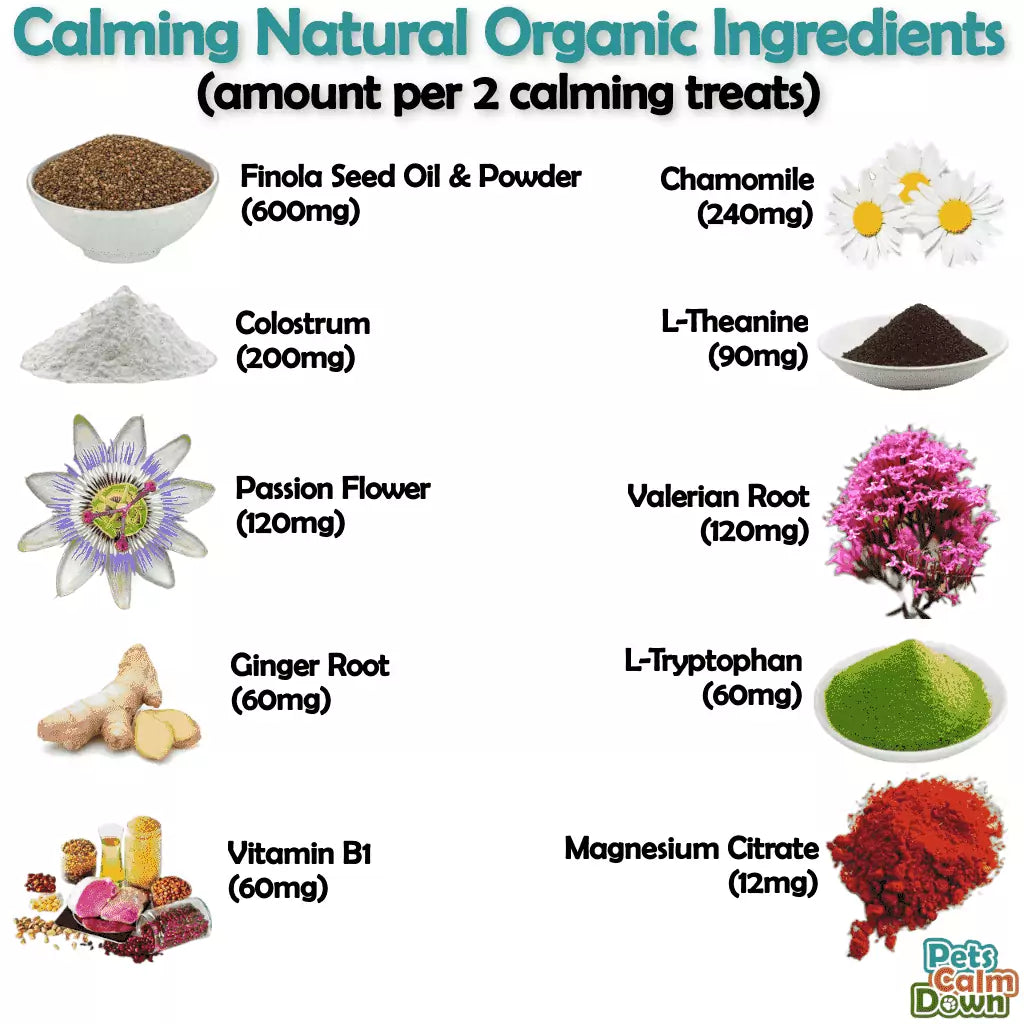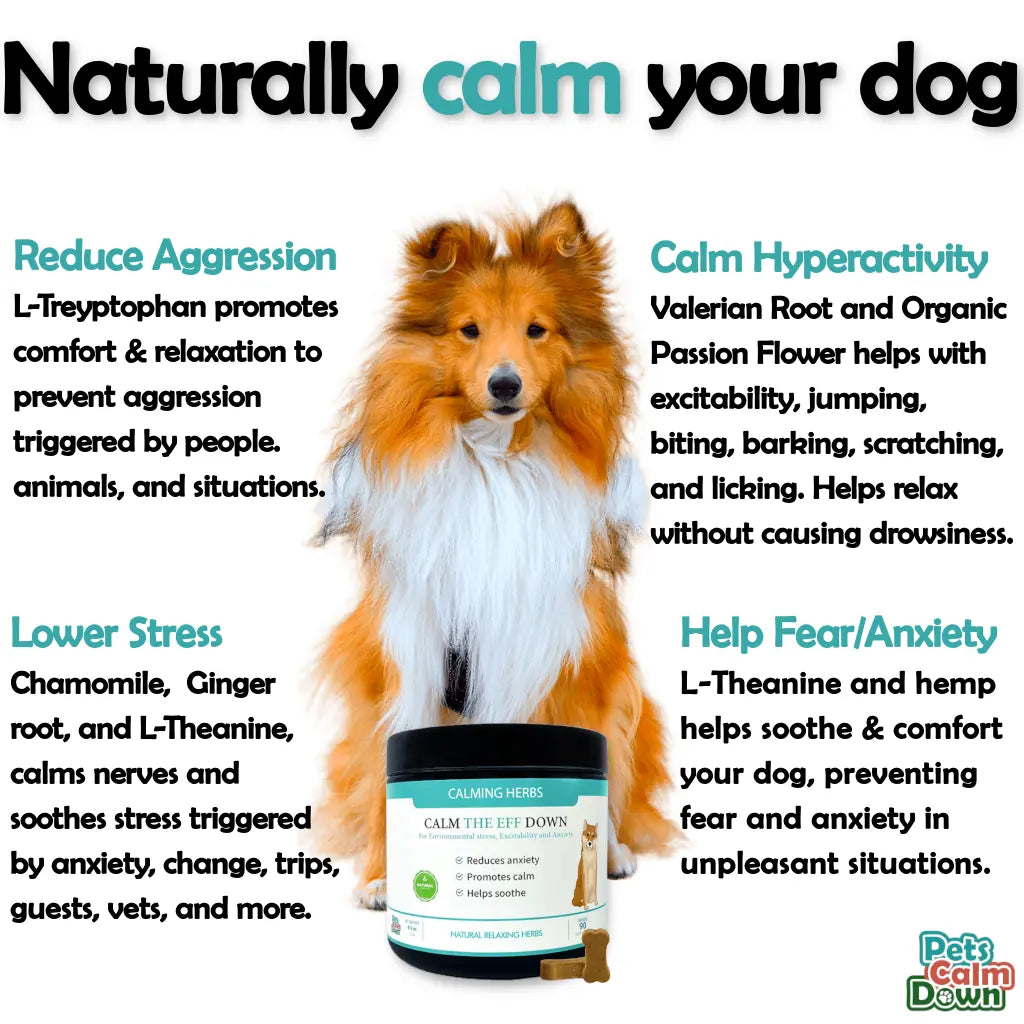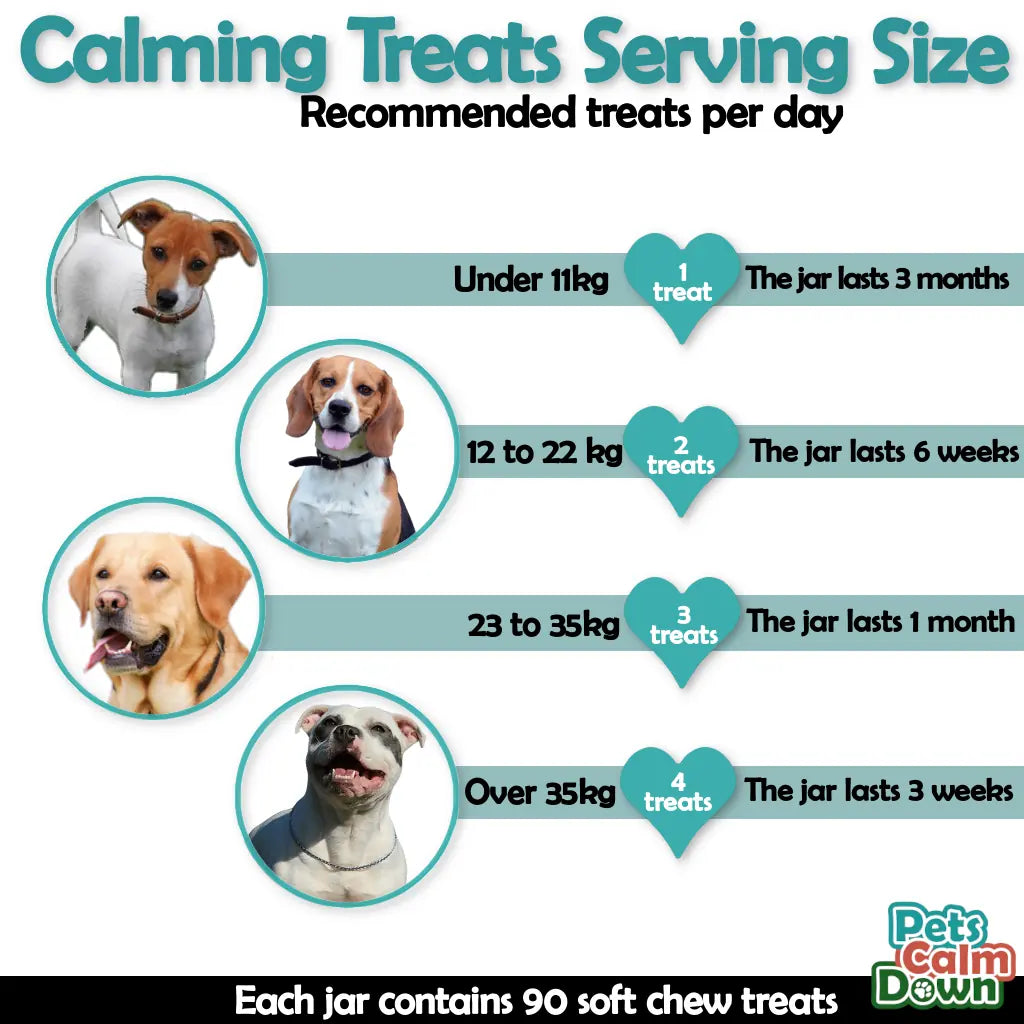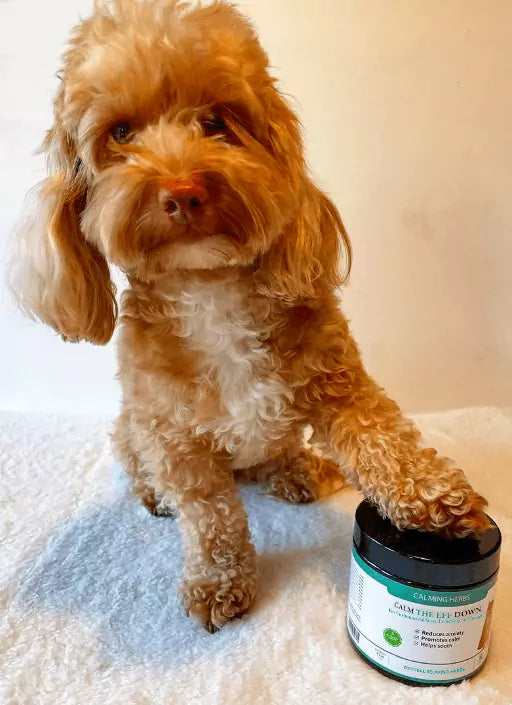 How our natural organic calming treats help your dog:
Barking
Anxiety
Loud Noises
Aggression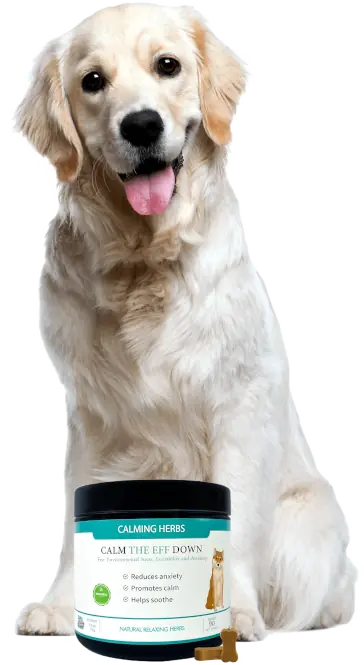 Stress
Restlessness
Loneliness
Excitability
100% money back guarantee
tab--how-it-works
Our treats contain herbal active ingredients that calm your dog down the natural way. Below are our active ingredients and how they help your dog.
Finola Seed oil and Powder

Organic fibre that aids digestion. Also full of amino acids, Omega-3, and Omega-6.

Ginger Root

Aids digestion to help avoid smelly dog farts.

Valerian Root

Organic herb with calming properties that can help anxiety and sleep.

Colostrum

Natural ingredient that soothes babies. Calms your dog and has anti-anxiety properties. 

Chamomile

Organic herb derived from dried flowers. Has calming properties that can soothe stress.

Passion Flower

Organic plant with calming and soothing qualities that can help excitability.

Vitamin B1

This vitamin can reduce stress, irritability, anxiousness, and nervousness.

Magnesium Citrate

Natural mineral that aids muscle tension and mood.

L-Tryptophan

Helps your dog to produce serotonin, your dog's natural feel-good hormone.

L-Theanine

Found in green and black tea leaves. Promotes relaxation with no drowsiness.
Inactive ingredients:
Flax seed, Coconut Glycerin, Oat Flour, Palm Fruit Oil, Sweet Potato, Powdered Cellulose, Rice Bran, Sunflower Lecithin, Rosemary Extract, Sorbic Acid, Mixed Tocopherols.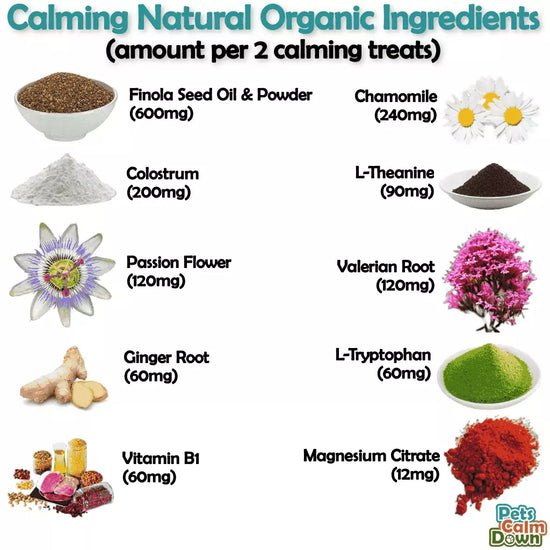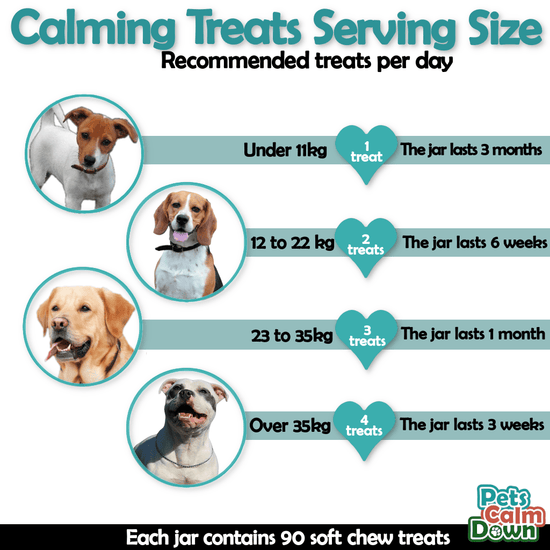 Our happy customers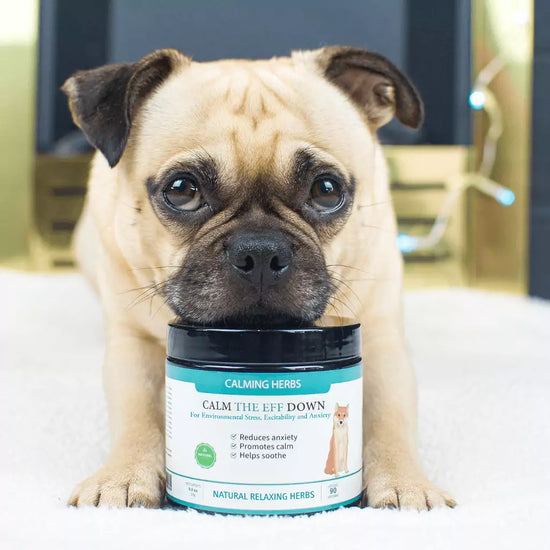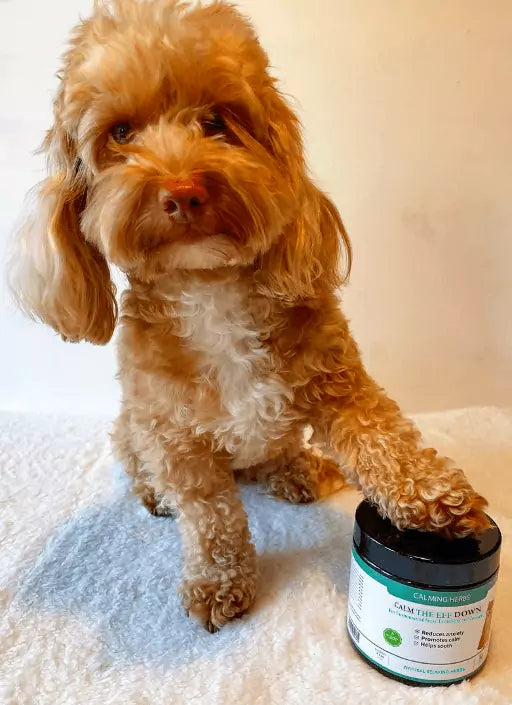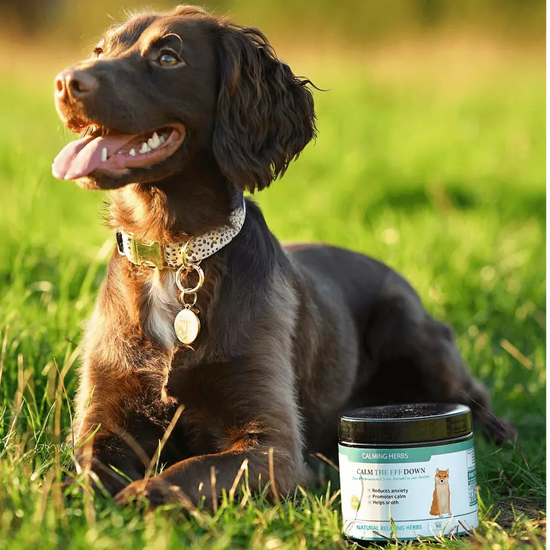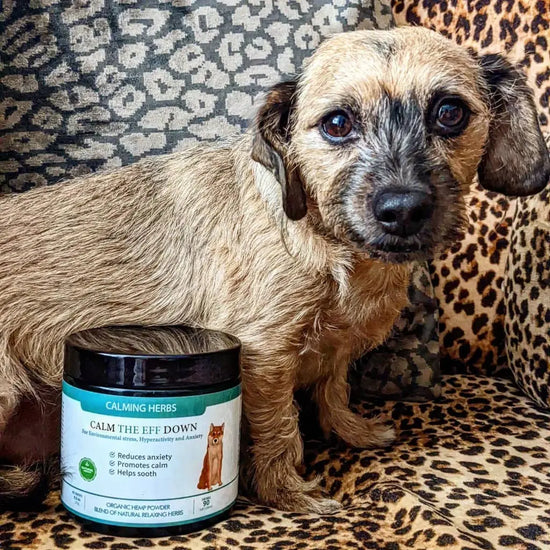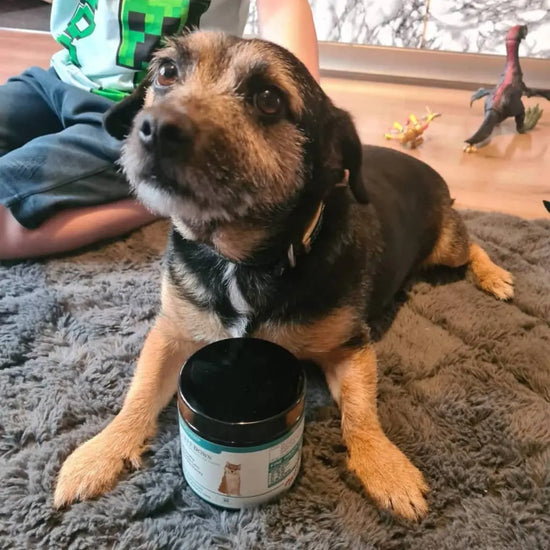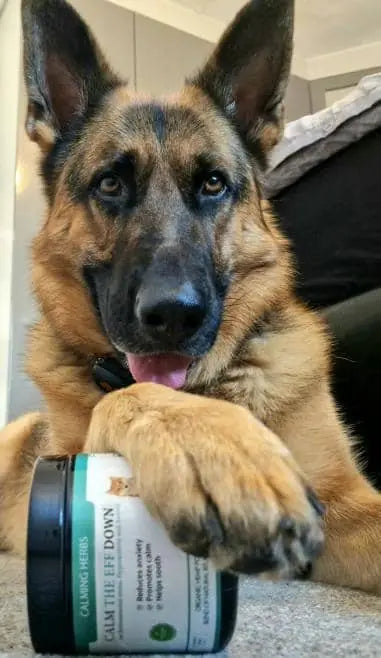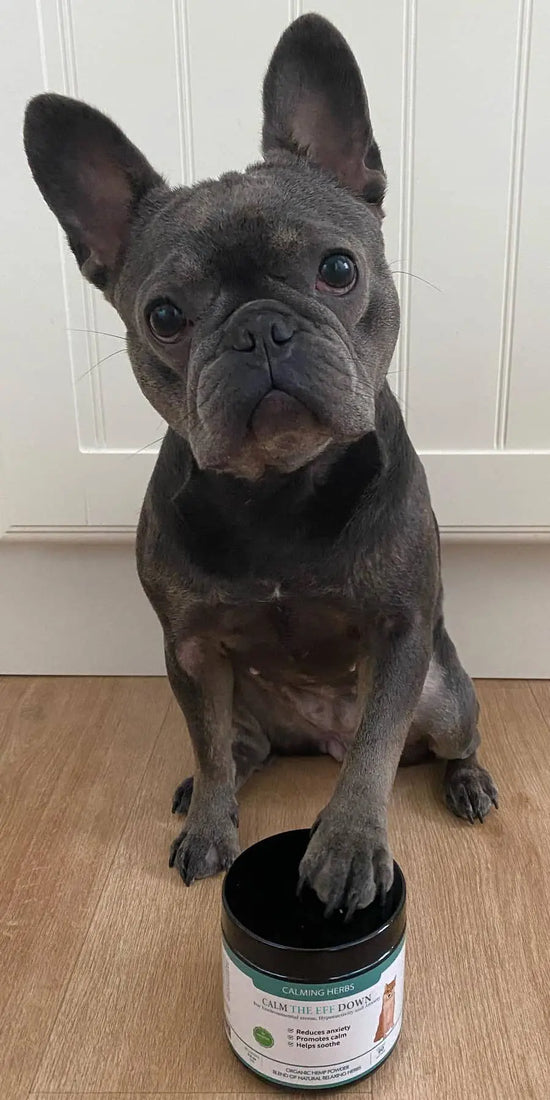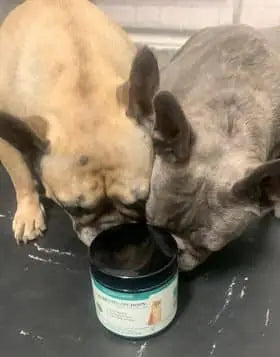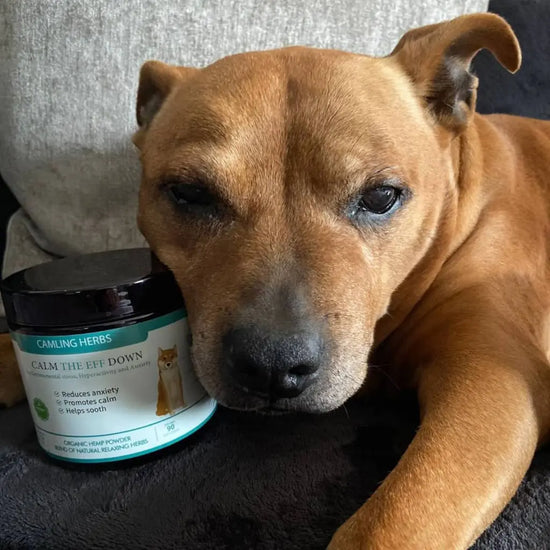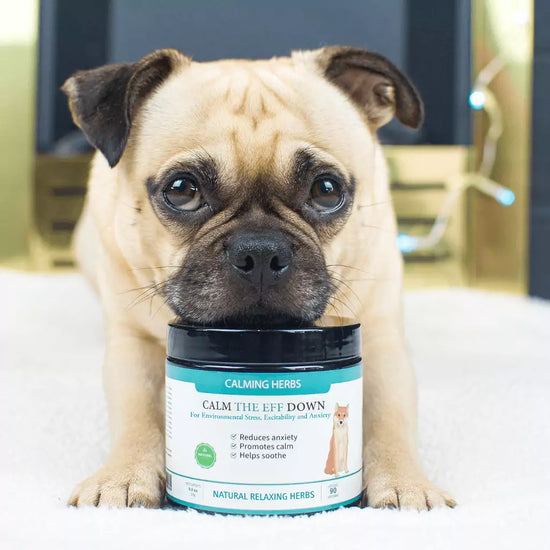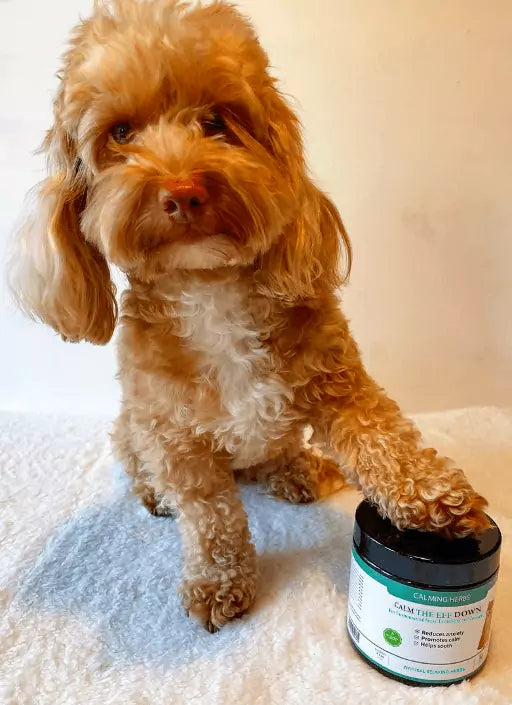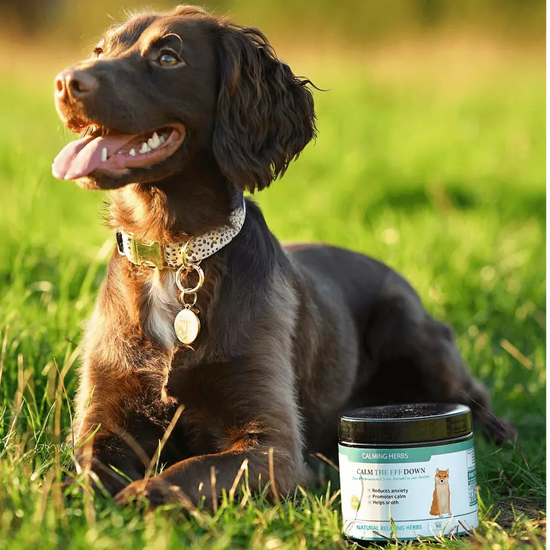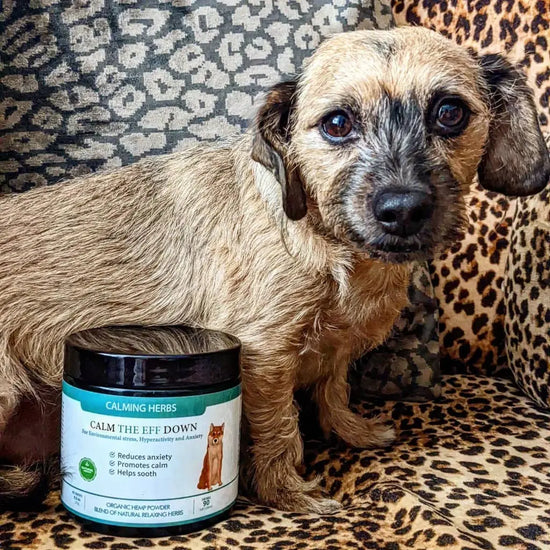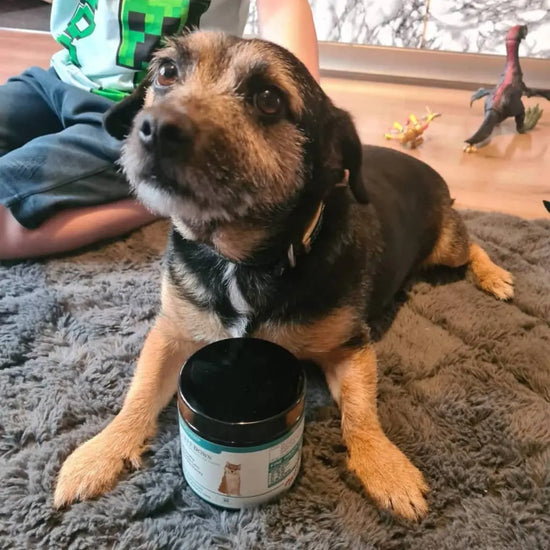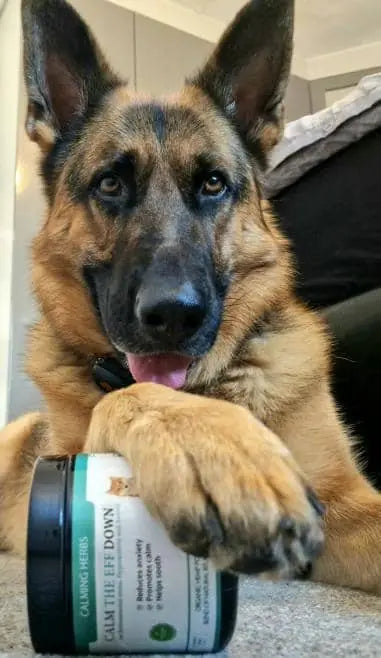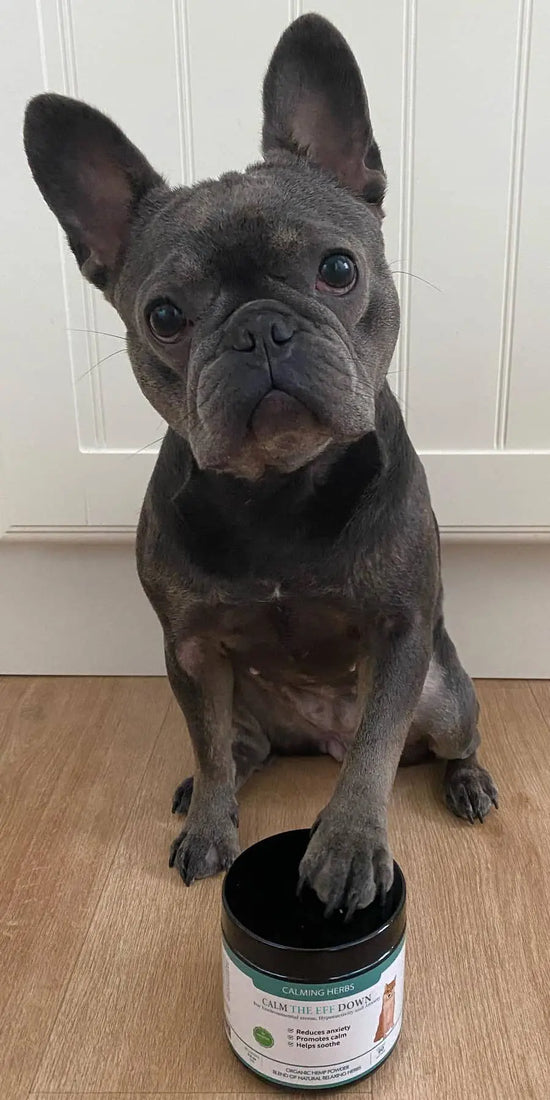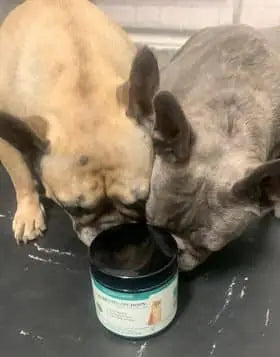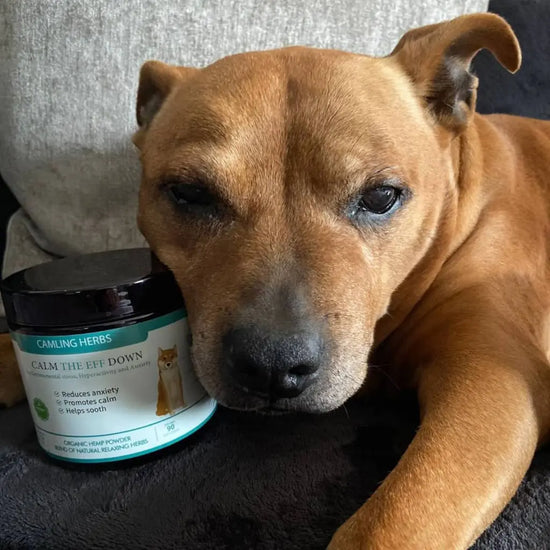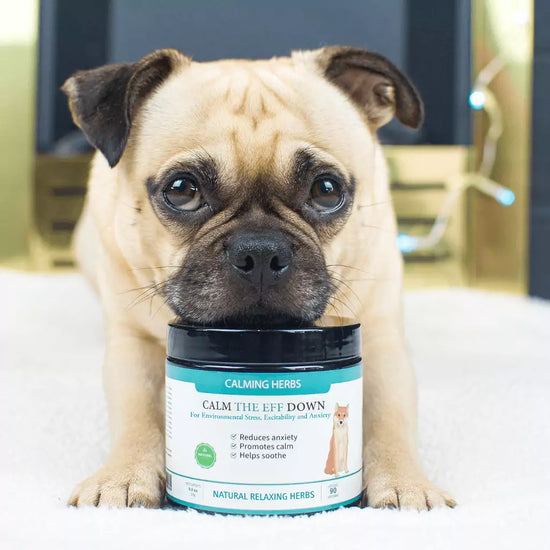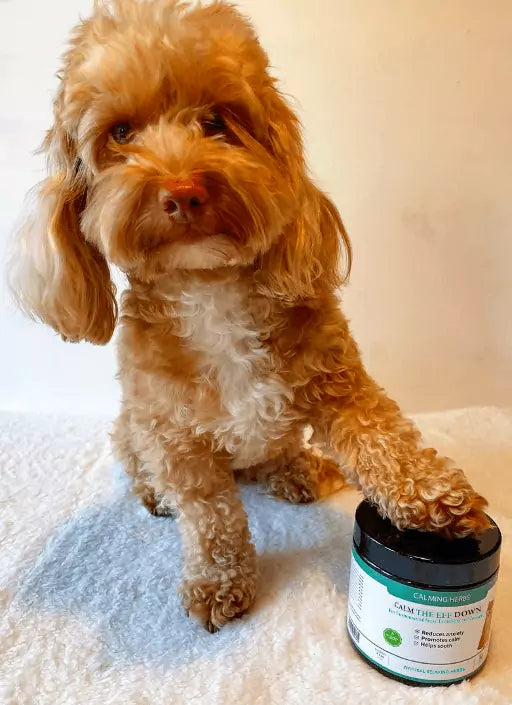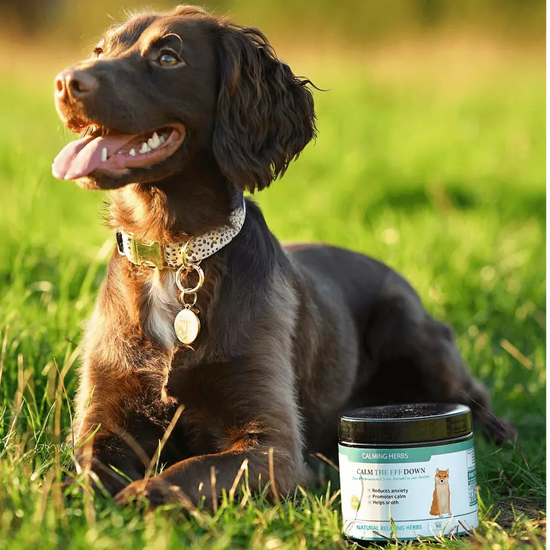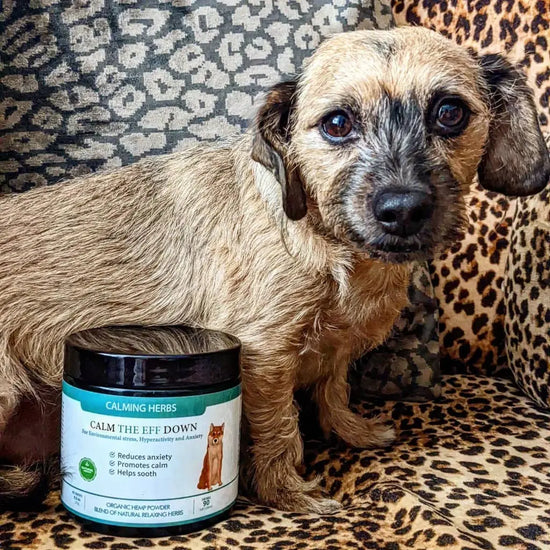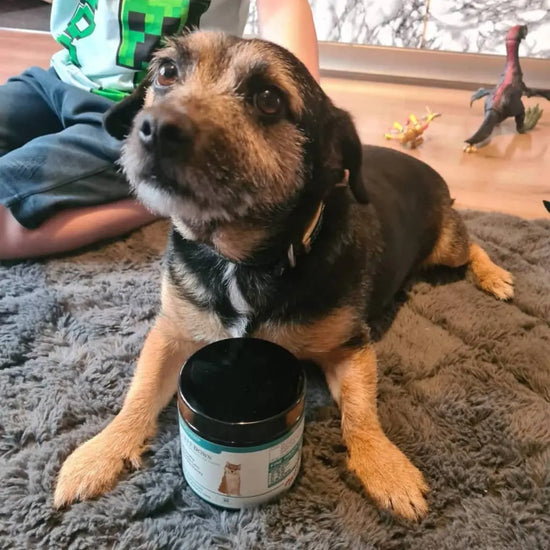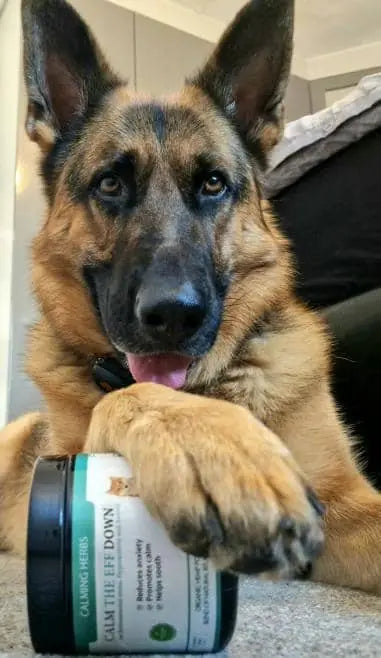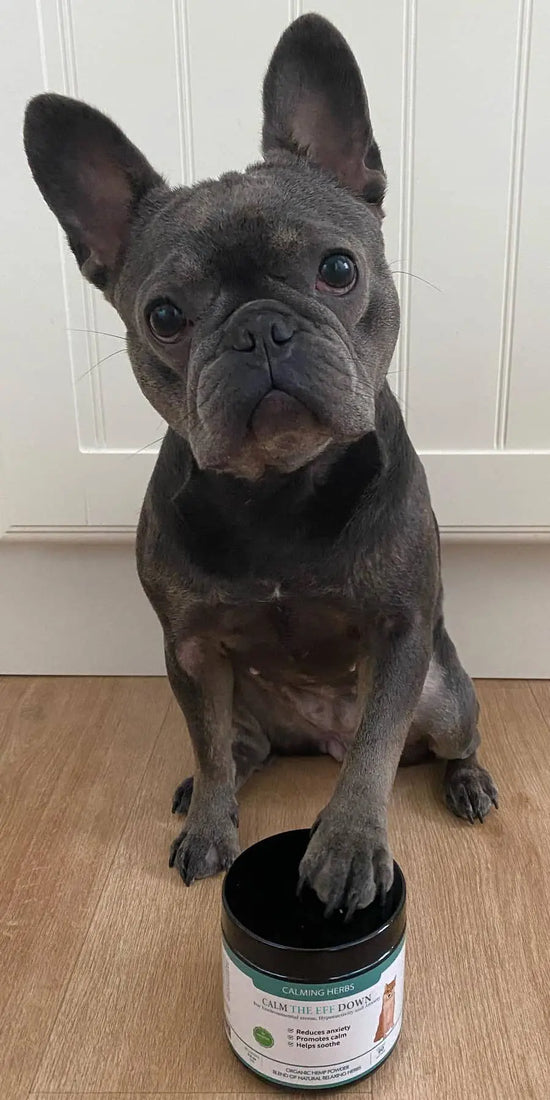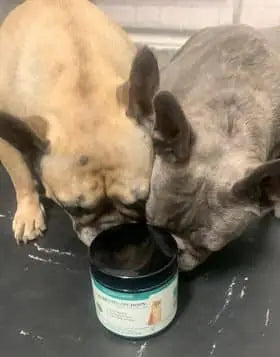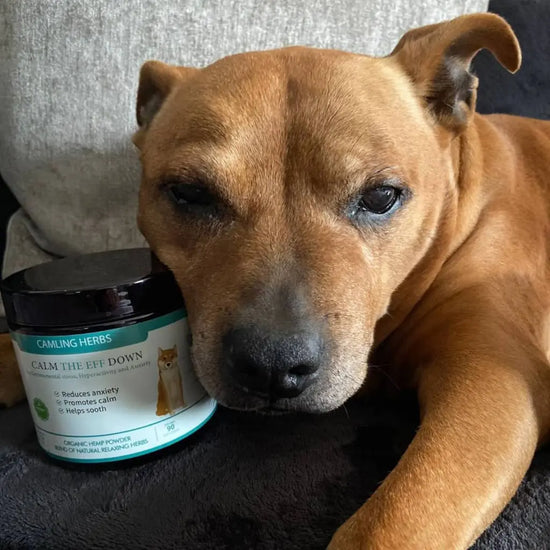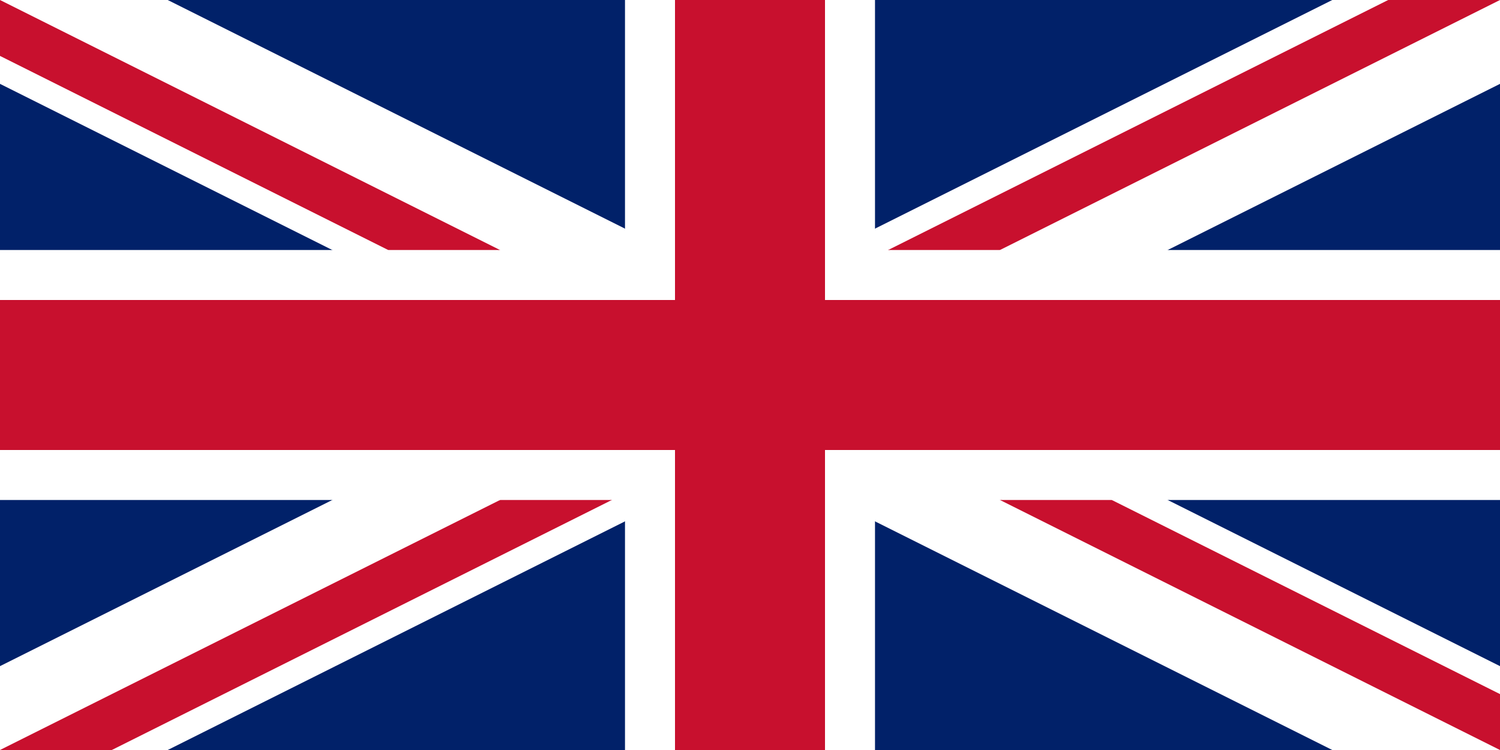 Fantastic customer service
We're a British family business in rural Lincolnshire and Nottinghamshire. We're here to help every step of the way.
Call us on 01777 802555 to chat or email us
Most questions are answered in minutes
Full refund if you don't love the results





Choosing a selection results in a full page refresh.