𝗕𝗮𝗹𝗮𝗻𝗰𝗲 𝘆𝗼𝘂𝗿 𝗱𝗼𝗴'𝘀 𝘁𝘂𝗺𝗺𝘆 𝗮𝗻𝗱 𝗴𝘂𝘁𝘀 𝘄𝗶𝘁𝗵𝗶𝗻 𝟯𝟬 𝗱𝗮𝘆𝘀 𝘄𝗶𝘁𝗵 𝗻𝗮𝘁𝘂𝗿𝗮𝗹 𝗵𝗲𝗿𝗯𝗮𝗹 𝘁𝗿𝗲𝗮𝘁𝘀
Help your dog live carefree with no bad gas, mess, or smell. Our vet-approved treats are scientifically formulated to help your dog's digestion, gut health,and immunity.
Regular price
or 6 weekly £3.33 payments with
FREE delivery
Unit price
per
Sale
Sold out
Return policy: full refund if you don't love the results.
Share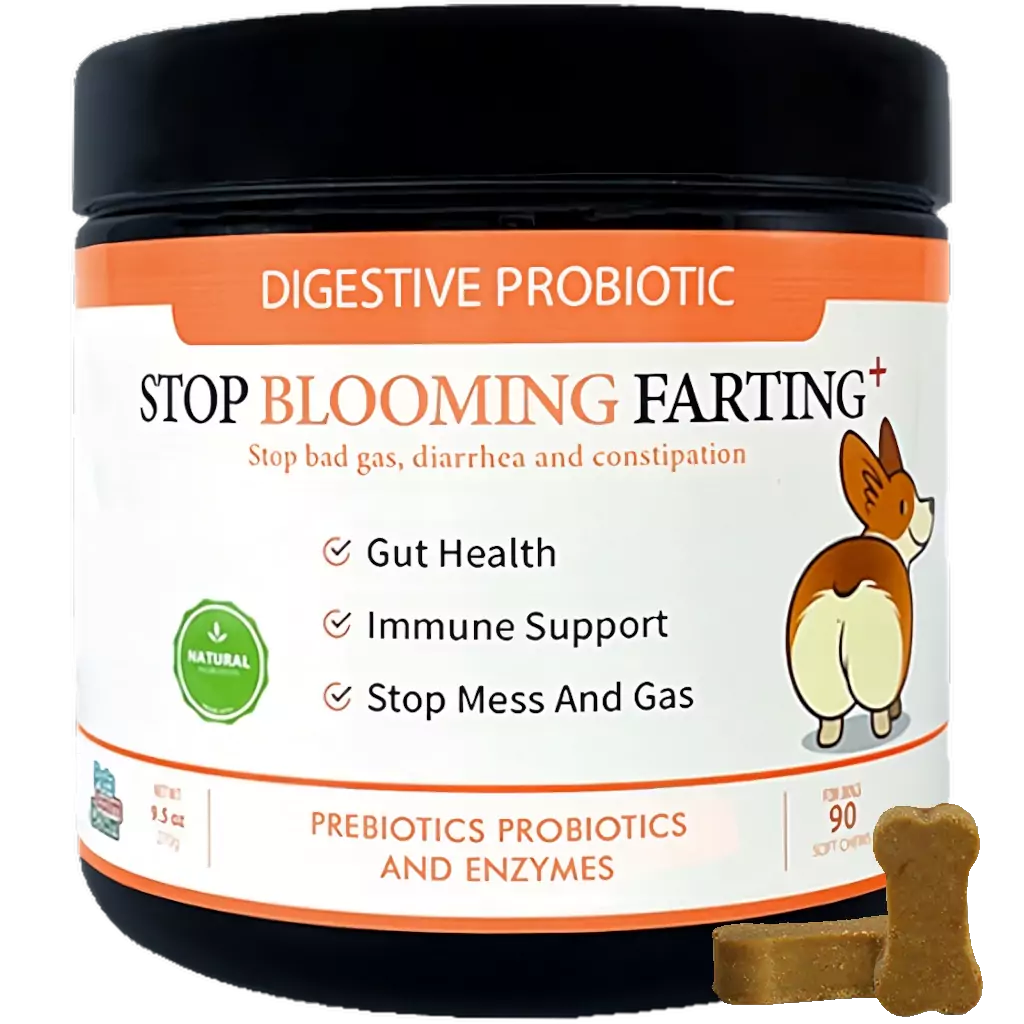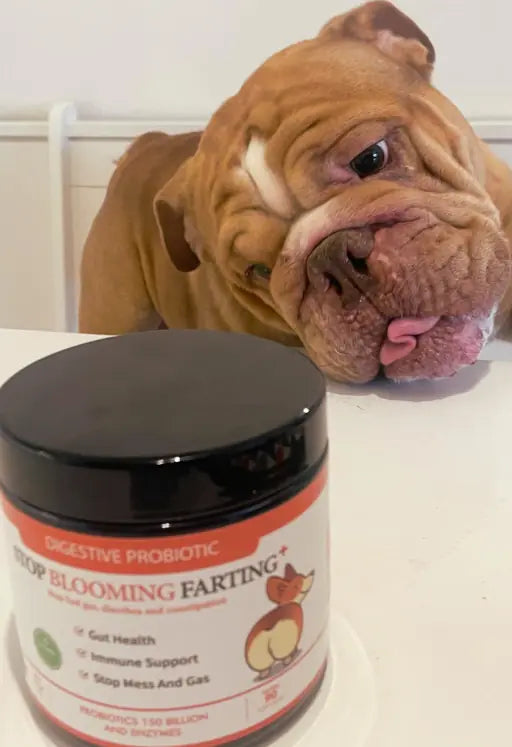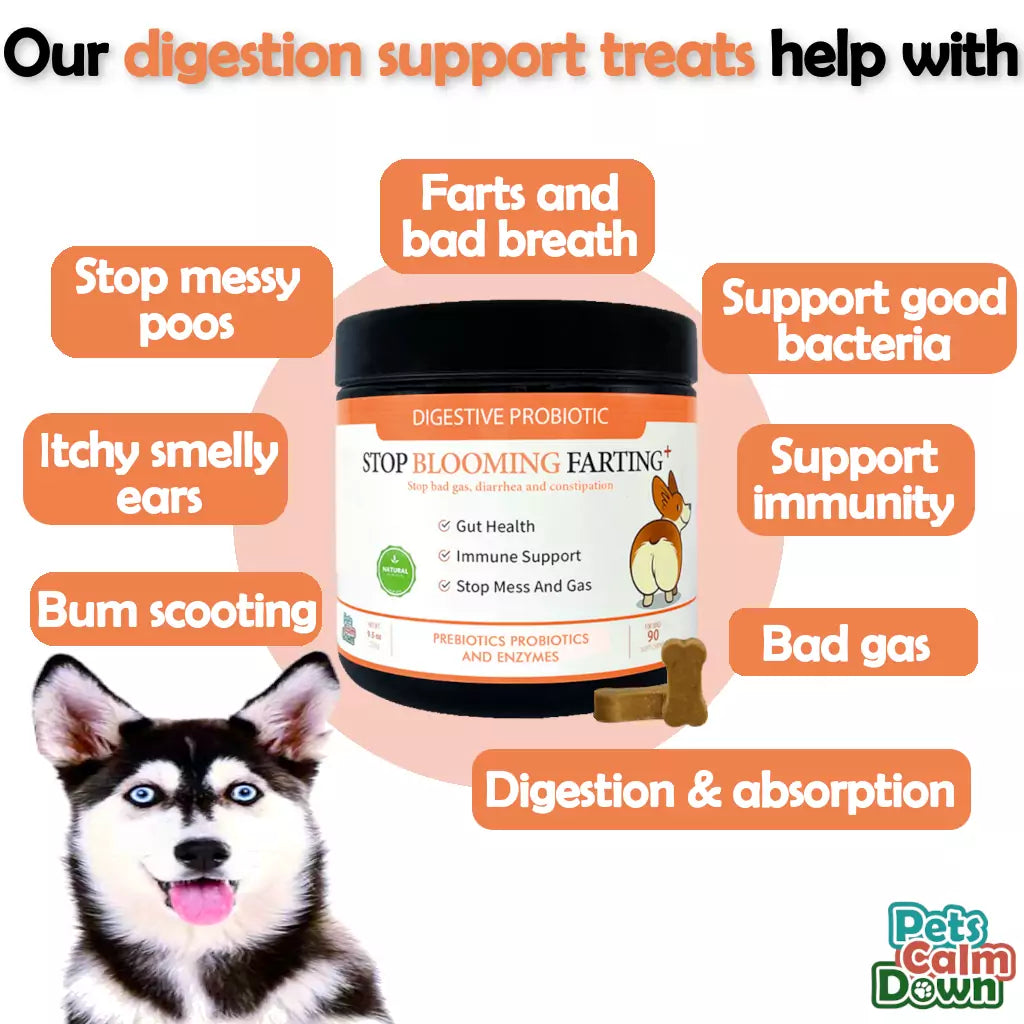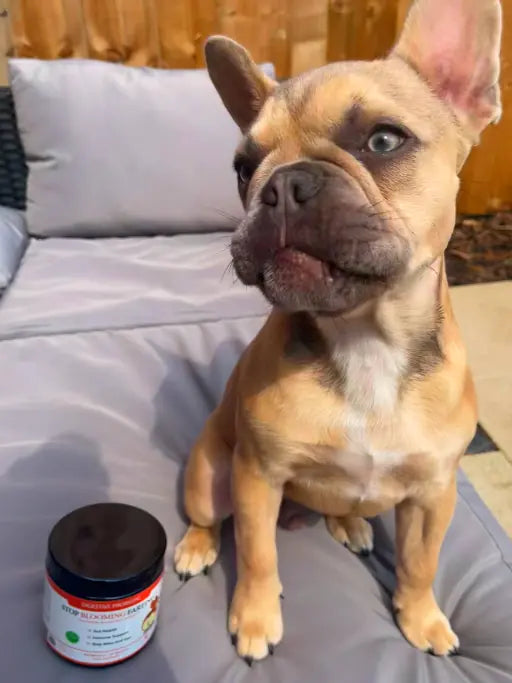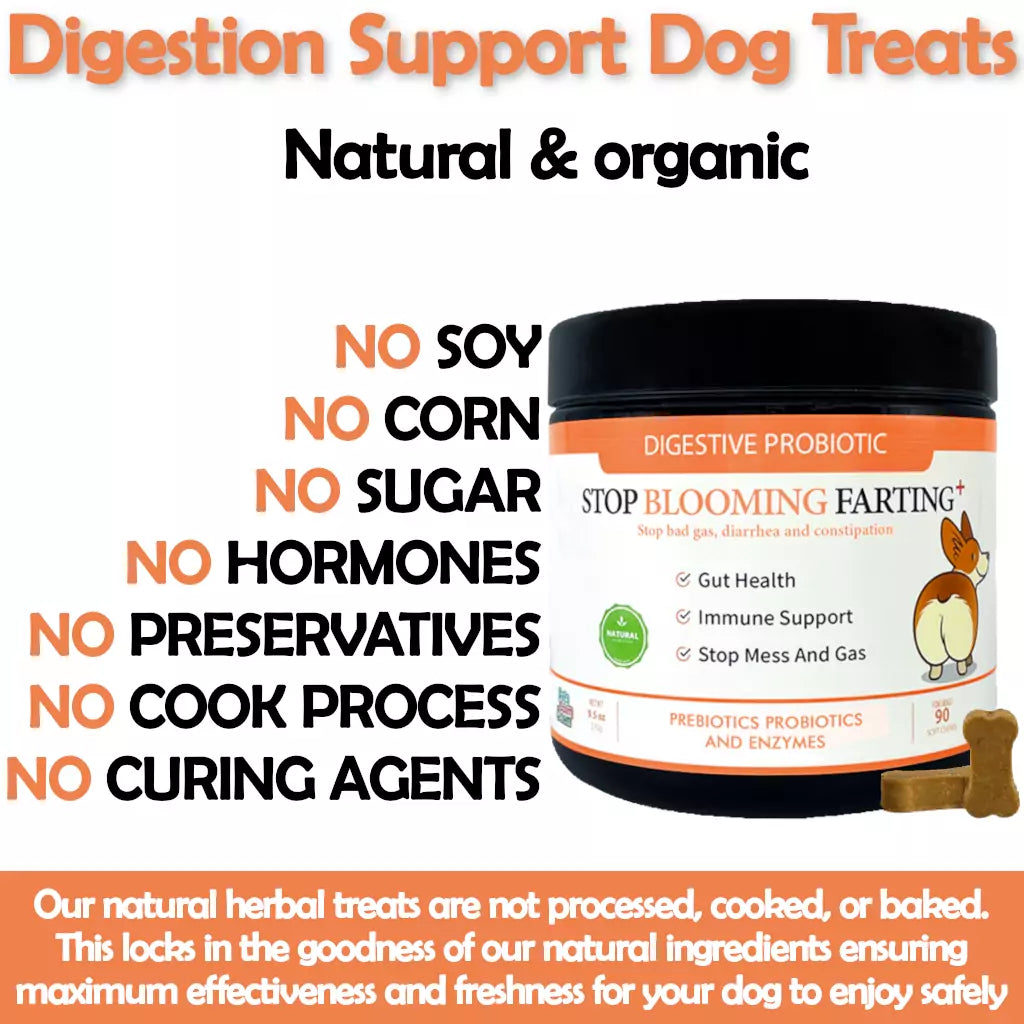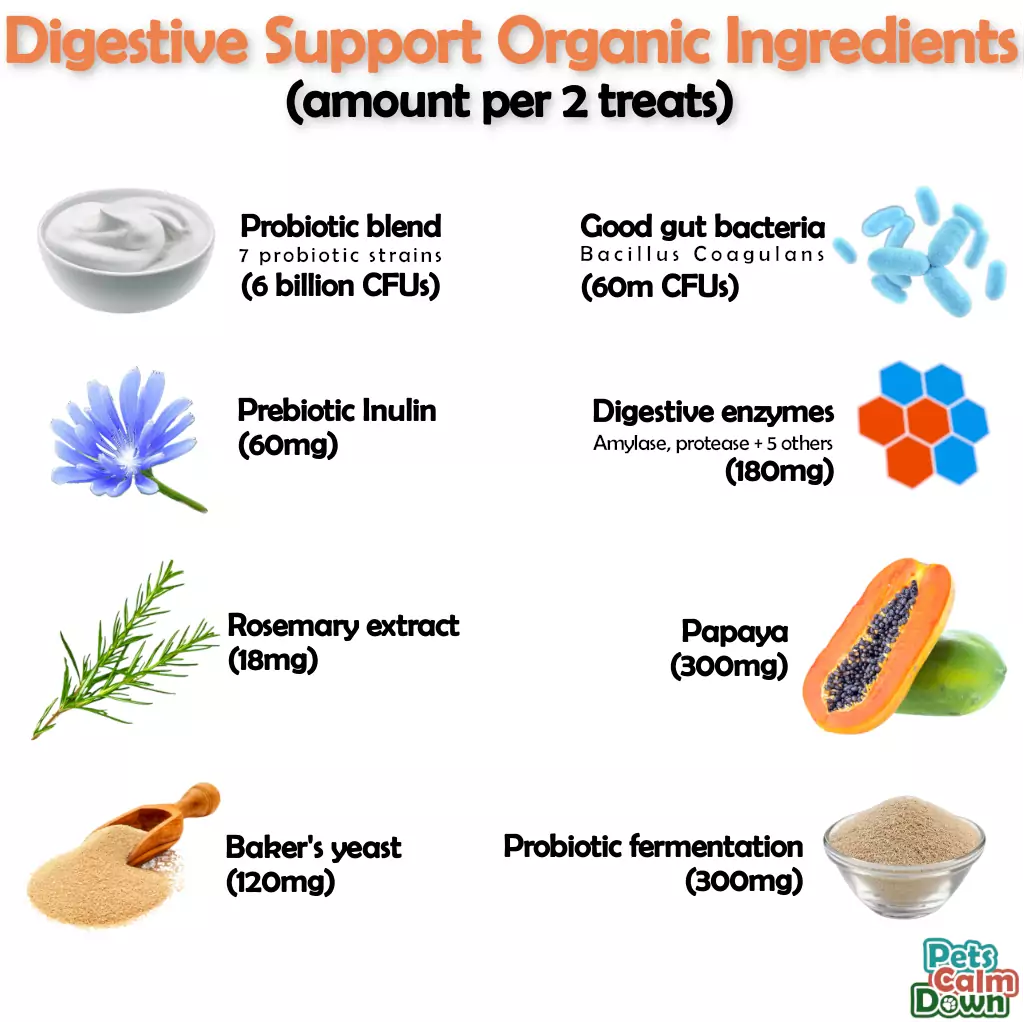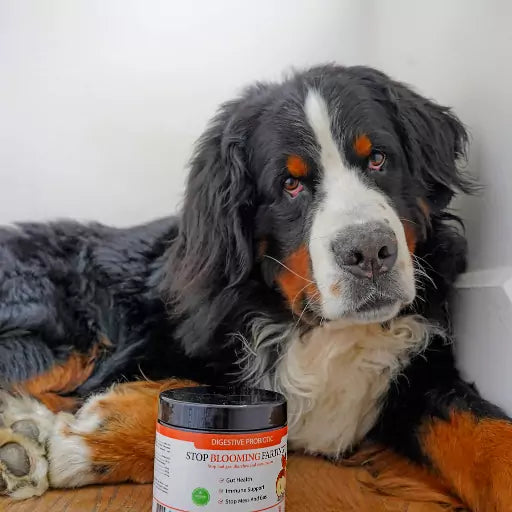 How our natural organic calming treats help your dog:
Sensitive Stomach
Farting & Bad Breath
Bum Scooting
Grass Eating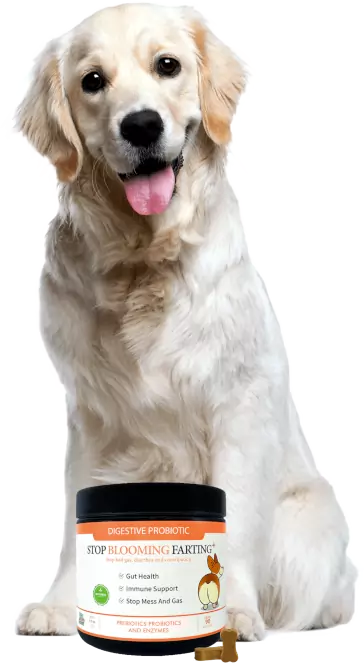 Good Gut Bacteria
Healthy Poos
Smelly Waxy Ears
Immunity Support
100% money back guarantee
tab--how-it-works
Our treats contain natural herbal active ingredients that support digestion. Below are our active ingredients and how they help your dog.
Prebiotic Inulin

Found in Chicory root. Encourages the healthy growth of gut bacteria

Probiotic blend

A special mix of 7 beneficial probiotics: 


Bifidobacterium Bifidum

Enterococcus Faecium

Enterococcus Thermophilus

Lactobacillus Acidophilus

Lactobacillus Bulgaricus

Lactobacillus Casei

Lactobacillus Plantarum

Baker's yeast

Special probiotic yeast which aids bowel movements.

Rosemary extract

Traditionally used to treat indigestion. Promotes the balance of gut bacterial

Bacillus Coagulans

Good probiotic bacteria that can help with bad gas and diarrhea. 

 

Digestive enzymes

A special blend of enzymes that aid digestion:

Amylase
Lipase

Cellulase

Protease
Papain
Bromelain
Hemicellulase

Papaya

Great source of papain digestive enzyme. Can help with bad gas and diarrhea. 

 Probiotic fermentation

A source of beneficial probiotic bacteria that helps balance the gut.
Inactive ingredients:
Natural chicken flavouring, pumpkin, Papaya, Garbanzo flour, Baker's yeast, Flaxseed oil, Evening primrose oil, Chicken liver powder, Powdered cellulose, Sunflower lecithin, Cocanut glycerin, Rosemary extract, Mixed tocopherois, Sorbic acid.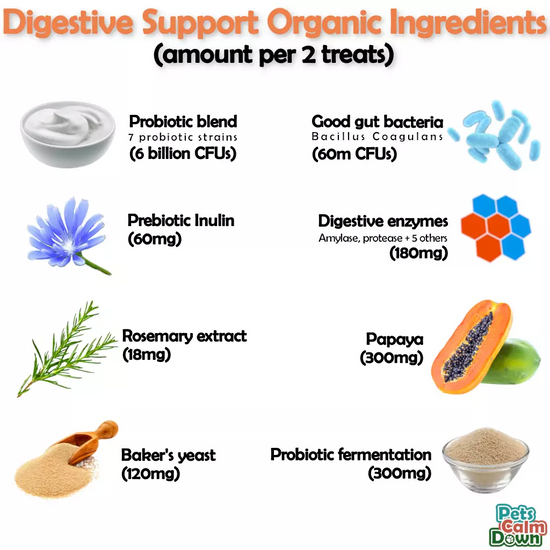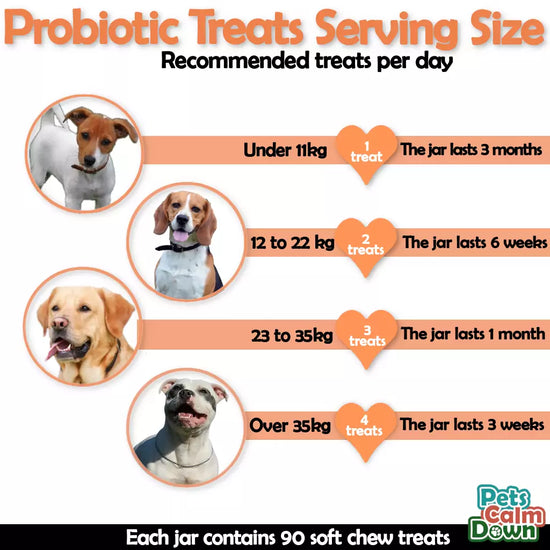 Our happy customers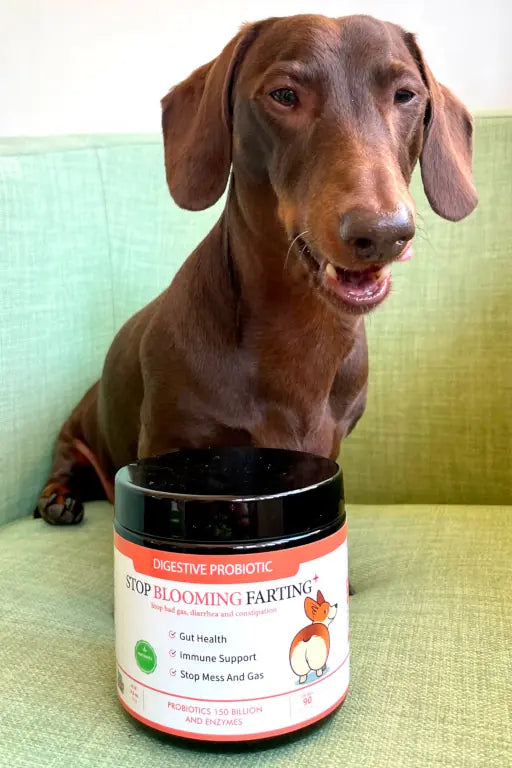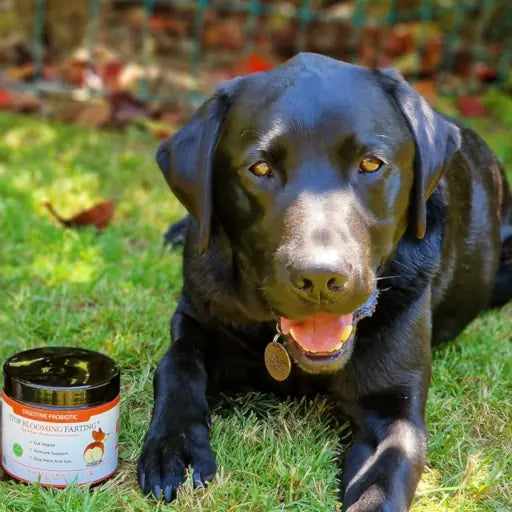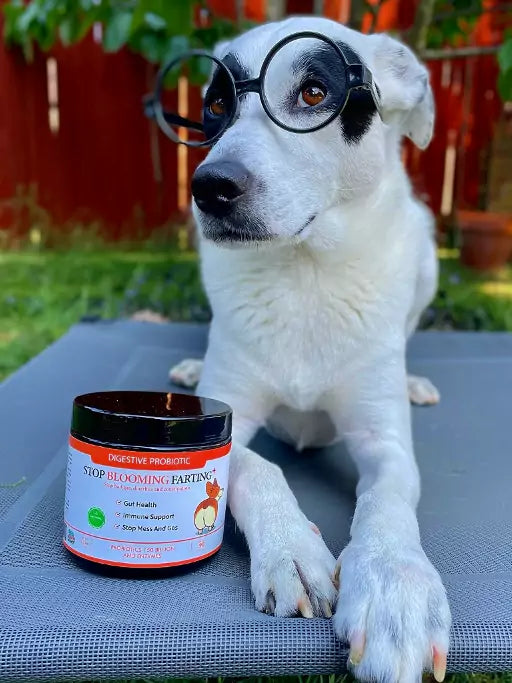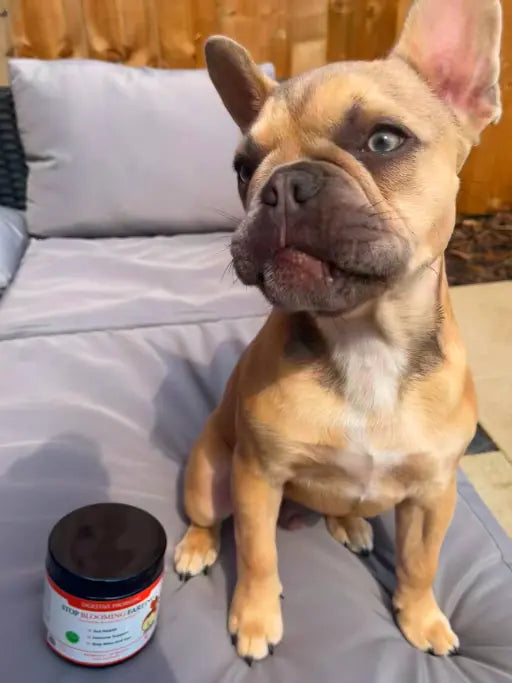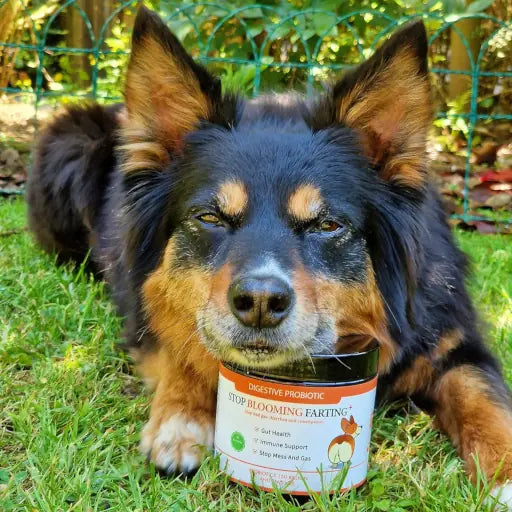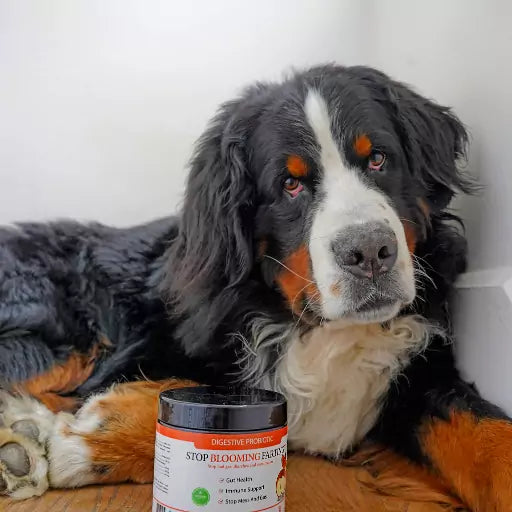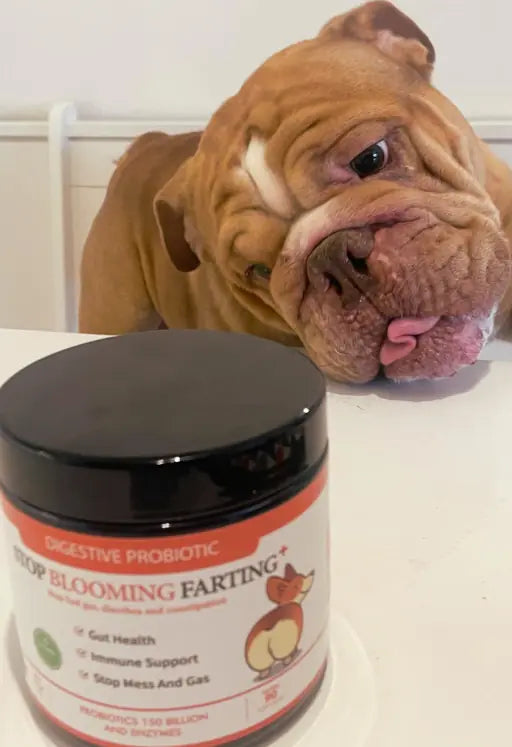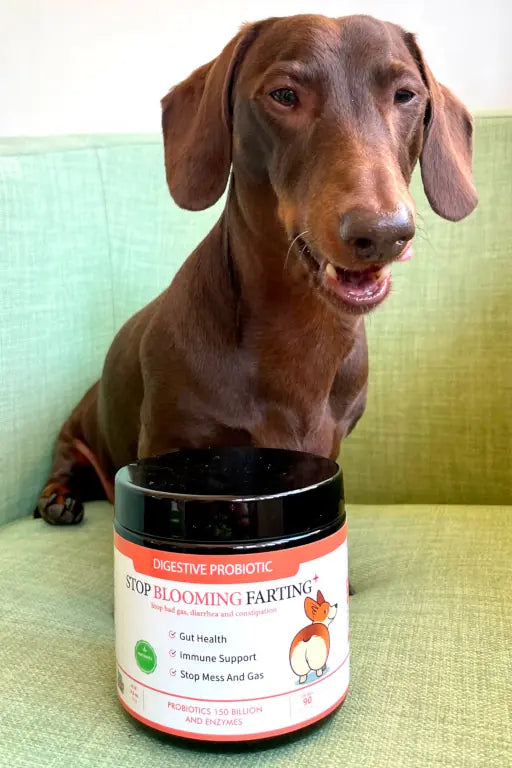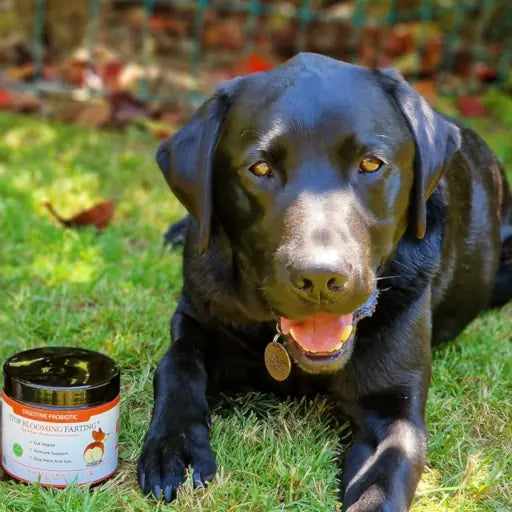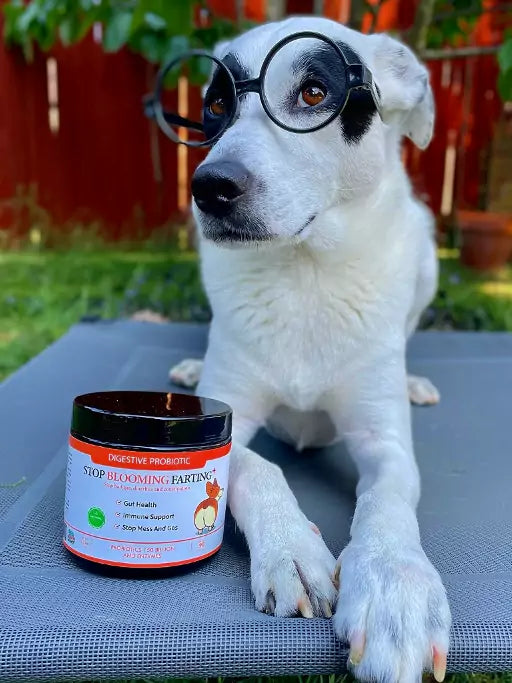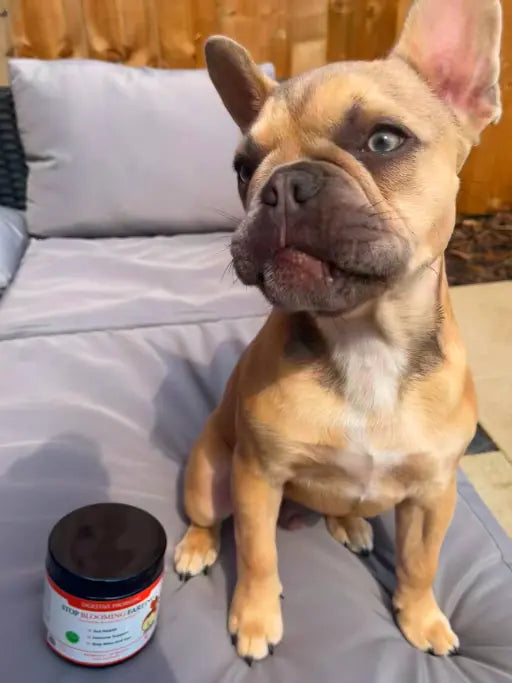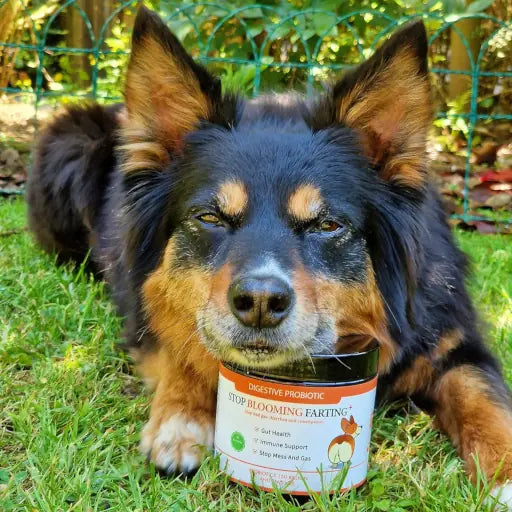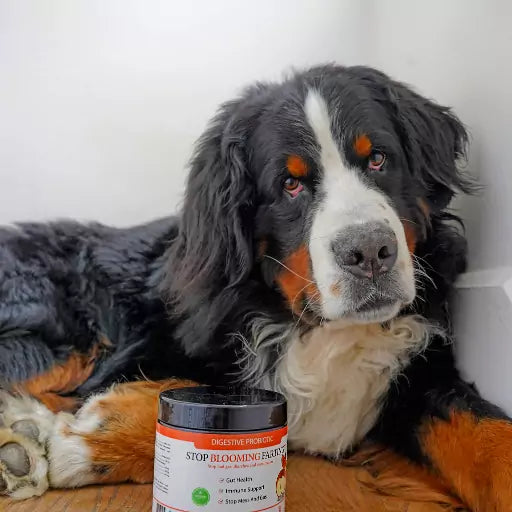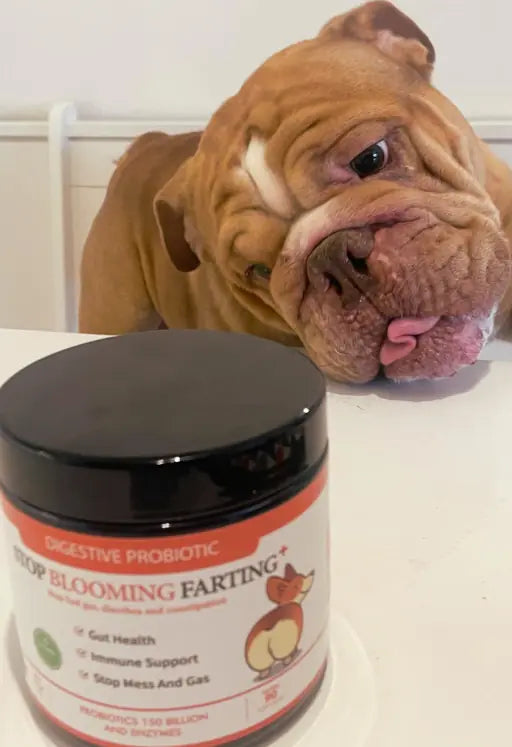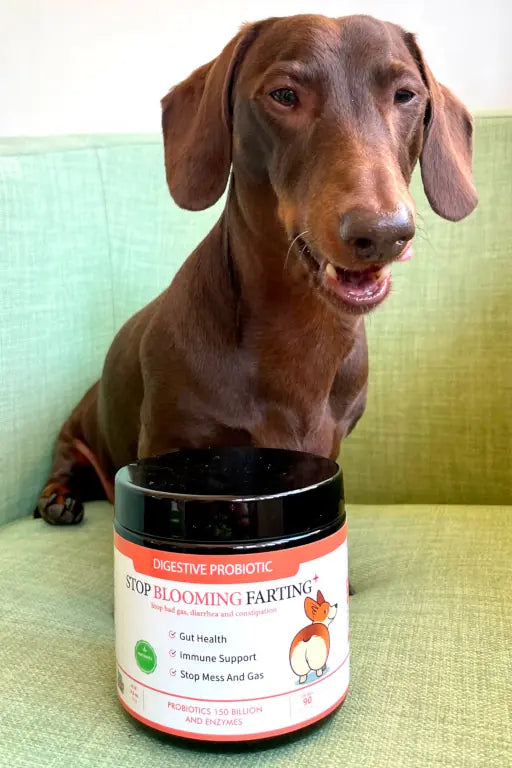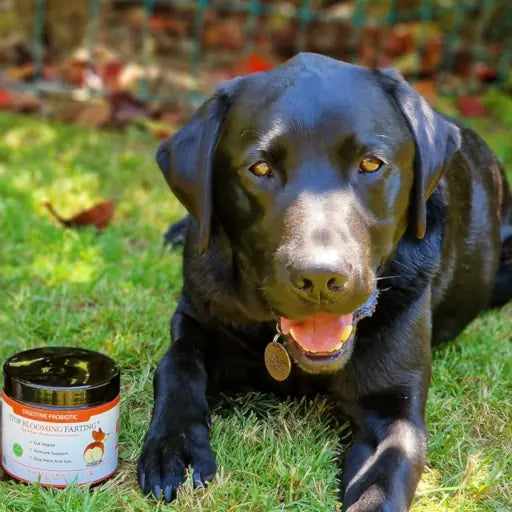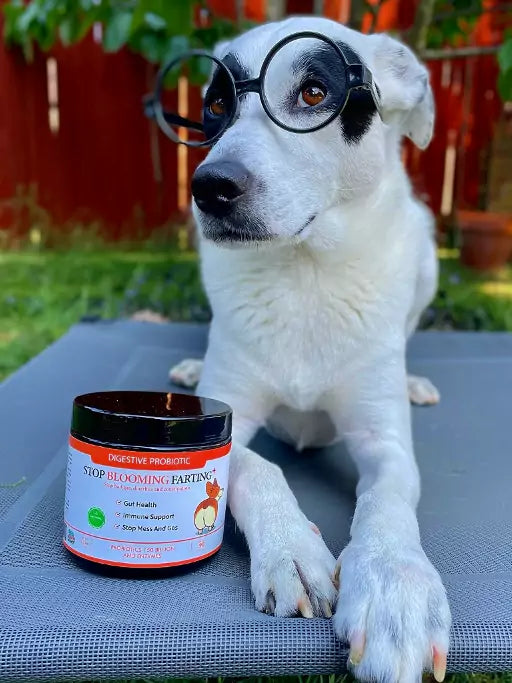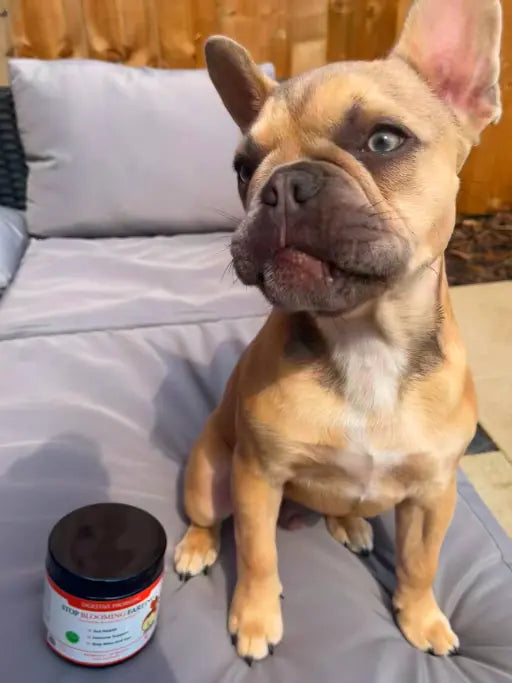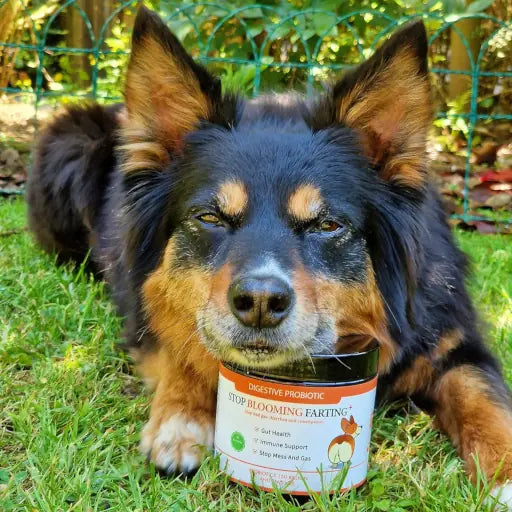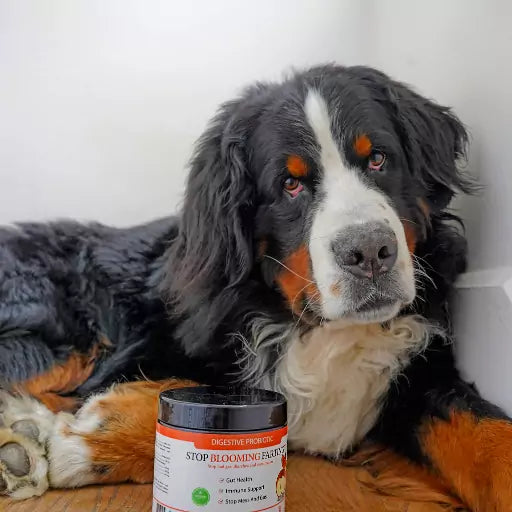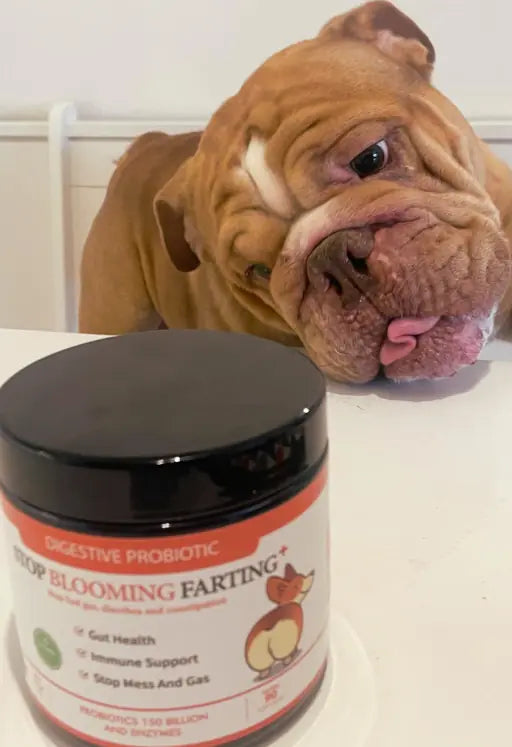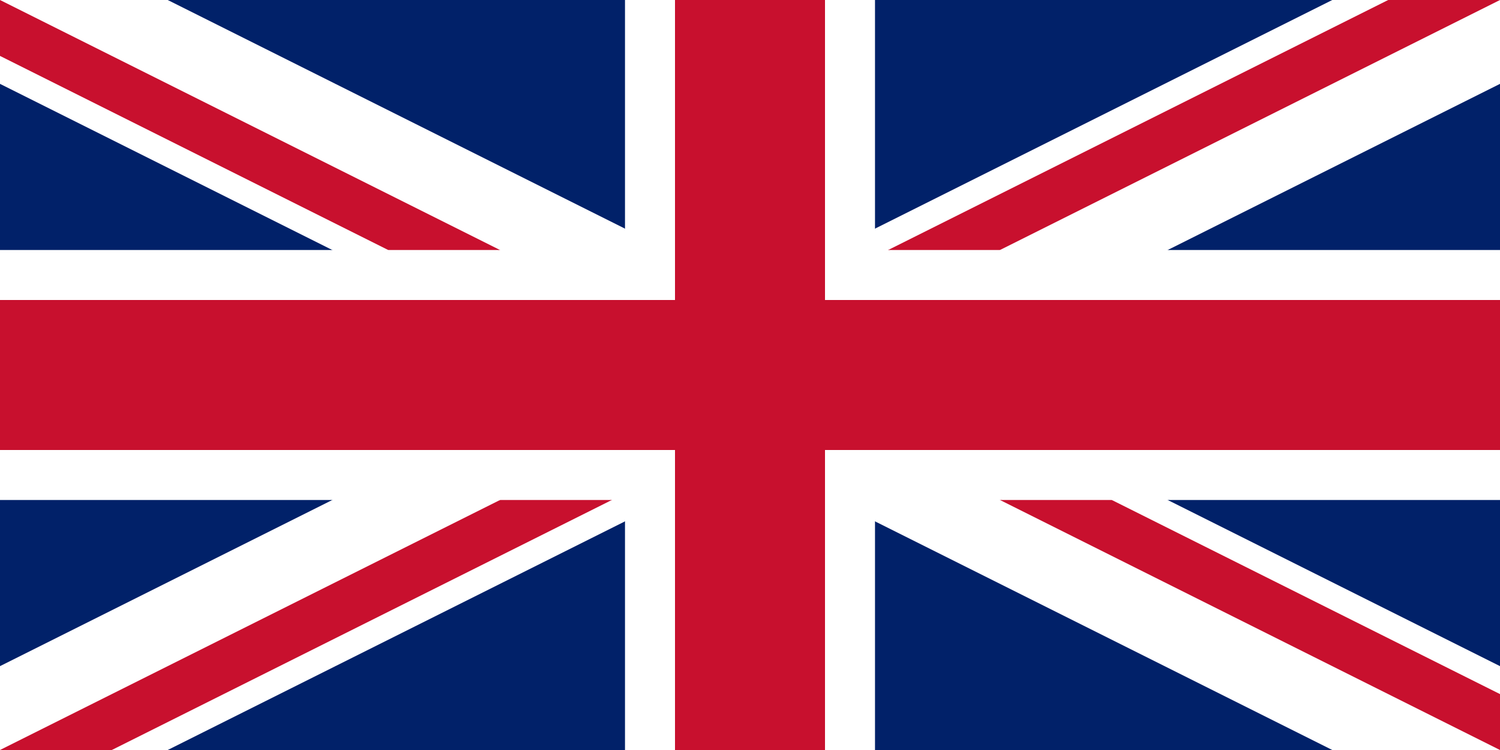 Fantastic customer service
We're a British family business in rural Lincolnshire and Nottinghamshire. We're here to help every step of the way.
Call us on 01777 802555 to chat or email us
Most questions are answered in minutes
Full refund if you don't love the results





Choosing a selection results in a full page refresh.